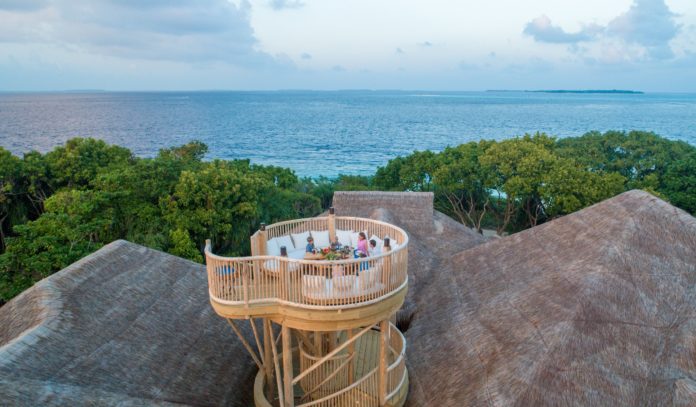 A new villa has been developed in Soneva Fushi, by the name of "Villa 37" with a Moonlight Table which rises above the roof of the villa. The Moonlight Table allows you to watch sunrise and sunset from a panoramic height of 36 feet, which is the highest peak of the island.
Villa 37 is roughly 20,000 square feet with 5 bedrooms. Villa 37 also includes two luxurious outdoor bathrooms, a freshwater pool with a water slide, a kids pool, a personal gym for yourself and also, a sauna and steam room where you can detox yourself without leaving the villa. In addition to this, the villa also contains a library and a TV lounge.
Villa 37 also consists of a spacious living room, a walk-in minibar and a kitchen and dining room with the roots of trees extending overhead. 6 adults and 4 children can easily be accommodated in this spacious villa. Villa 37 is listed in the ownership program of Soneva where these private residences are available for purchase.