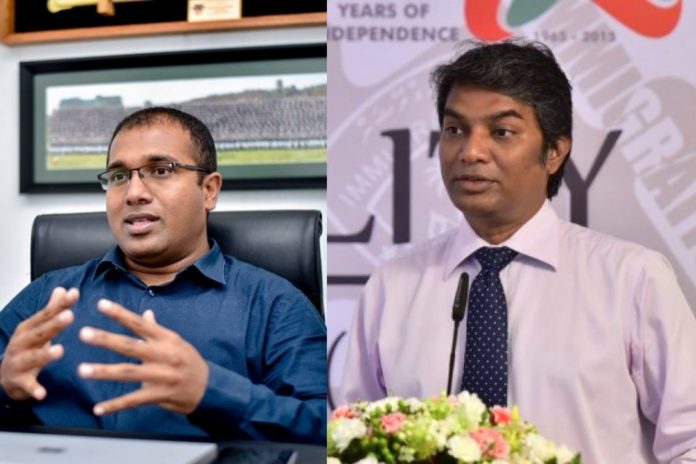 Former director of Maldives Association of Construction Industries (MACI) Mohamed Ali Janah and former captain of Maldives National Defence Force (MNDF) Ali Ihusan has been appointed as board members of Maldives Monetary Authority (MMA) on the 7th of January 2018.
Ali Ihusan had been filling the post of general manager at local business Happy Market after retirement from MNDF. Mohamed Janah had been the chairman of Hotels and Resort Construction (HRC) until now.
Apart from Janah and Ihusan, assistant governor Idhuham Hussain was also appointed to the board. Governor Ahmed Naseer, along with the newly appointed three, makes up the board of the central bank.
Idhuham was appointed to replace the former Assistant Governor Neeza Imadh who had retired. Janah would be replacing former minister and shareholder of Sunland, Hussain Hilmy. Ihusan is the successor of former Maldives Association of Travel Agents and Tour Operators' (MATATO) president, Abdulla Giyaas.
In addition to the new appointees, Deputy finance minister Abdul Haleem Abdul Gafoor is also a member of the board. No one has yet been appointed to replace economic minister Mohamed Saeed, who was a board member previously.
It can be noted that this new selection sets apart from the usual trend of having government ministers among board members.