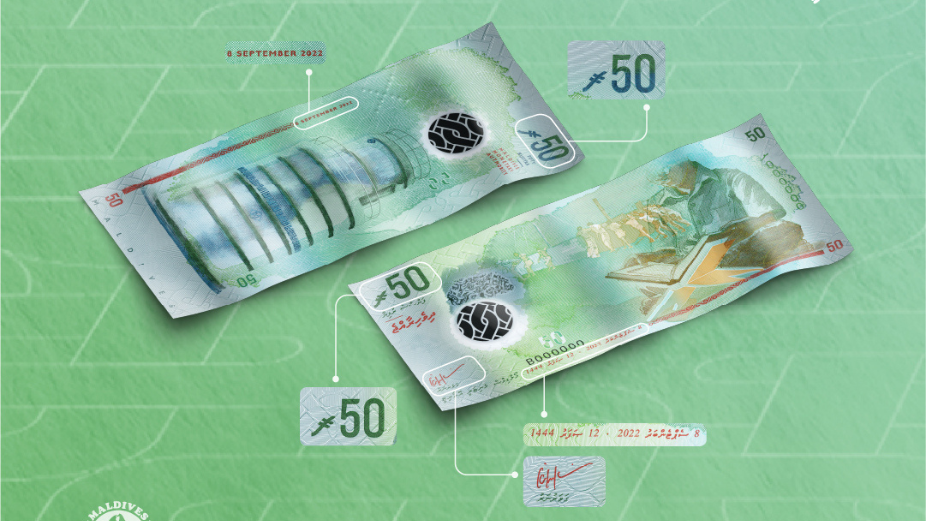 Maldives Monetary Authority (MMA) has announced that the new MVR 50 note will be in circulation from December 1, 2022.
The newly printed MVR 50 will have the Maldivian Rufiyaa symbol on it. The note contains the Rufiyaa symbol on the top left corner of the note's front face, along with the value of the note. It is also on the backside of the note, on the right side.
The new note was signed by the Governor of Maldives Monetary Authority Mr. Ali Hashim. The date on the note is September 08, 2022, 12 Safar 1444.
According to MMA, along with this note, the existing MVR 50 note will also be in circulation.