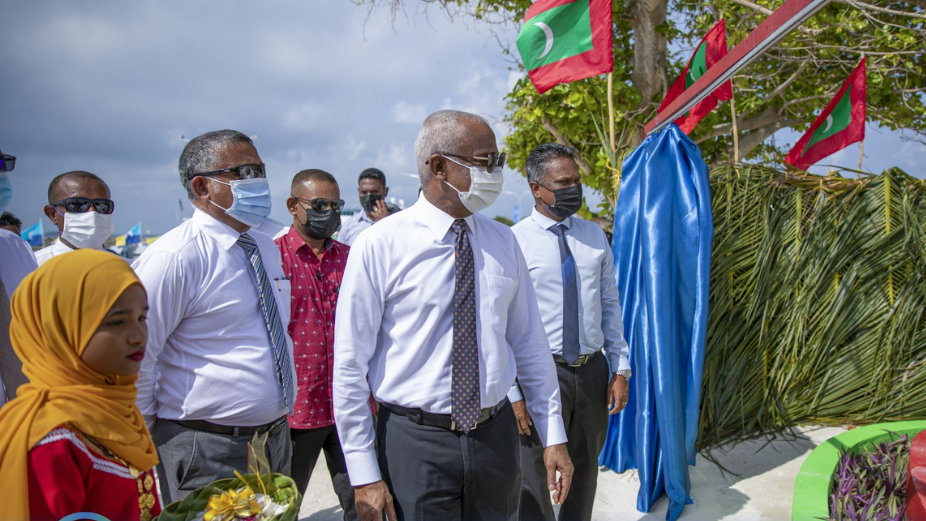 His Excellency President Ibrahim Mohamed Solih has inaugurated the N. Landhoo Harbor yesterday, a project that was carried out by Maldives Transport and Contracting Company (MTCC).
The CEO of MTCC Adam Azim and other senior officials of the company participated in the ceremony.
According to MTCC, the scope of works of the N. Landhoo Harbour included construction of a 227m quay wall, dredging operations of 41 251cbm of new harbor basin, dredging operations of 1000cbm of existing harbor basin, channel dredging operations of 5000cbm, construction of a 387m breakwater, a 73m revetment, 80m groynes, installation of 1750sqm harbor pavement, harbor lights and a ramp.
Maldives Transport and Contracting Company (MTCC) was incorporated on 18 December 1980 as the first public company in the Maldives. Throughout its existence MTCC has positioned itself as the leading marine and land transport provider and civil and marine constructor.