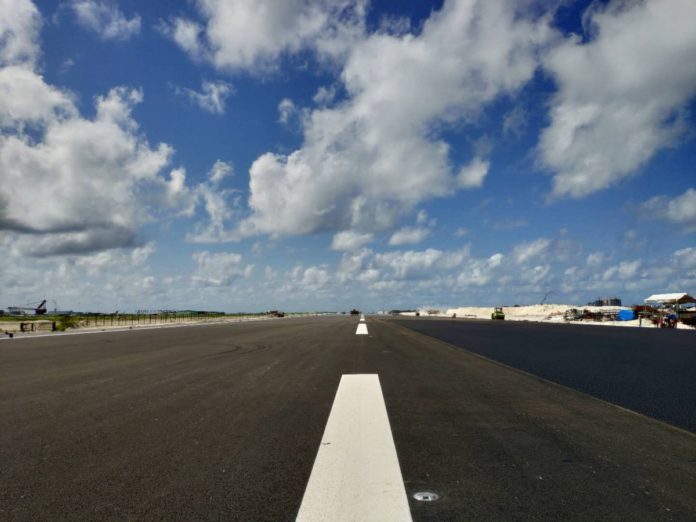 Maldives Airport Company Ltd (MACL) has announced that the tarring procedure has now been completed on the new runway at Velana International Airport (VIA).
Additional construction work on the mid-section, which was required on the runway, was halted due to inability to relocate Trans Maldivian Airways (TMA)'s seaplane hangers located at the section. After relocation of the hangers to the new seaplane terminals of VIA, cement and sandstone layers were laid late last July and were finished during closing week.
An official from MACL stated that while the runway's asphalt layer was finished, 70 percent of the area has been marked and that the light installations have all been finished as well. "We are working to hold test flights on the new runway by early September. We are currently undergoing the last remaining tests of the runway".
The construction of the new runway is carried out in partnership with China's Exim Bank and China's Beijing Urban Construction (BUC), with a loan of USD 400 million.