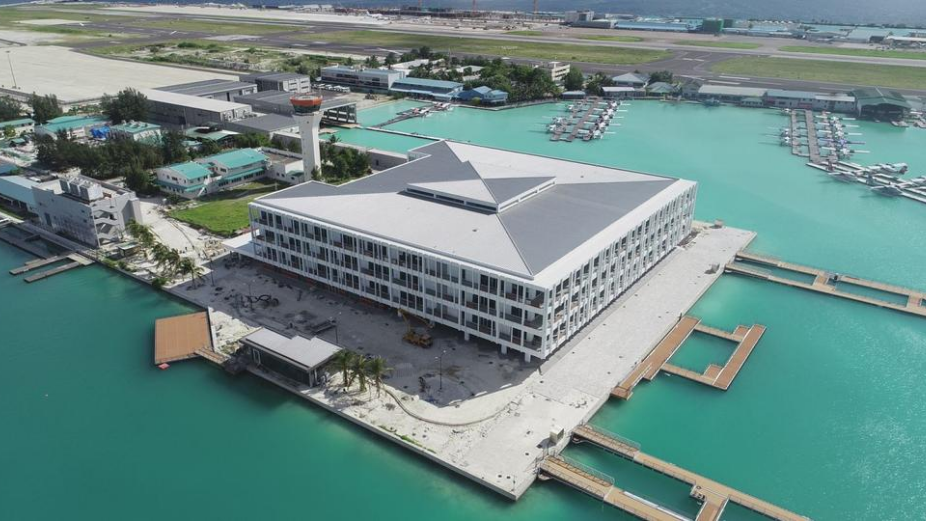 Maldives Airports Company Limited (MACL) has announced that the new seaplane terminal has been completed and will be opened by the end of this year.
MACL had spent over $44 million (MVR 849 million) to construct and complete the new seaplane terminal. However, it is seeing major delays despite MACL announcing the opening dates several times. No answers to queries have been provided by MACL regarding this issue.
The new seaplane terminal consists of 4 floors, each of which will span 7000 hectares. As per MACL, this terminal will allow 4 operators to operate conveniently with ease. Currently, there are 3 operators in the Maldives which are Trans Maldivian Airways (TMA), Maldivian, and Manta Air.
The new seaplane terminal was given high priority under the airport development project as the new runway can be opened once the current seaplane terminal is cleared. Therefore, the new runway will start operating upon the opening of the new seaplane terminal.