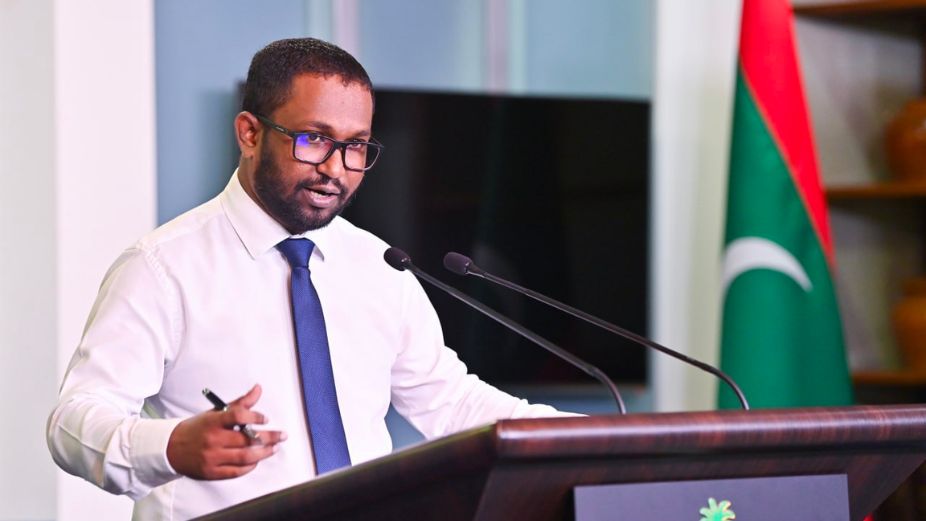 The Spokesperson at the President's Office, Miuvaan Mohamed, announced on Thursday that the administration recently introduced new services in regional hospitals nationwide under its continued efforts to enhance healthcare. He made the announcement by speaking with the media at his weekly press conference.
The Spokesperson recalled President Ibrahim Mohamed Solih's meeting with senior health sector staff last year, where he pledged to prioritise efforts to enhance healthcare services nationwide. At the meeting, the President had also noted that the administration had achieved significant transformative improvements over the past four years but had added that there was always room for improvement.
The Spokesperson added that the administration recently introduced new healthcare services in Dr Abdul Samad Memorial Hospital, including advanced laparoscopic surgery, advanced wound care and chemotherapy. He said that introducing chemotherapy and other services would make healthcare more accessible to the residents of Huvadhu Atoll.
The Spokesperson also noted that the administration had set up 112 laboratories at healthcare facilities across the country, with efforts currently underway to supply kits needed for blood transfusions to upgrade existing services.