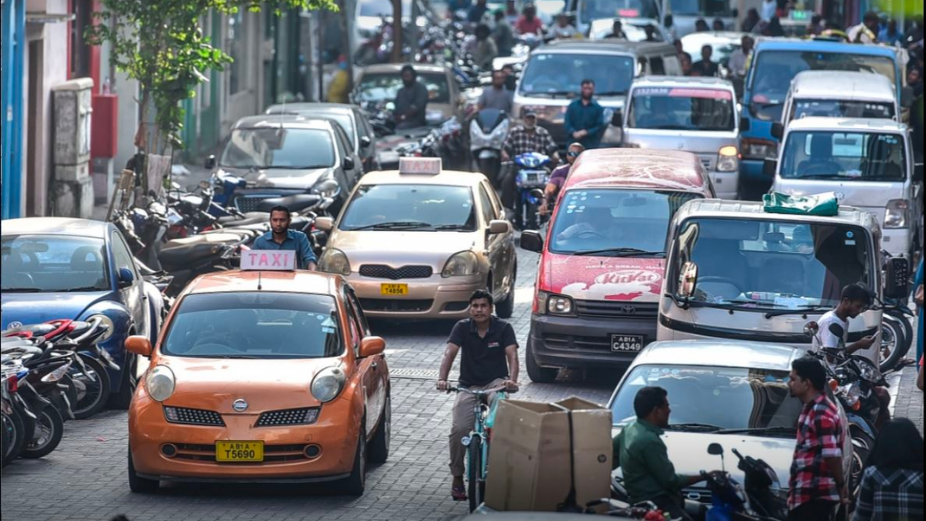 Although minibus services are accessible in the Greater Male' Region, the Transport Ministry has stated that it has no plans to lift the price limit imposed on taxi charges.
Deputy Minister of Transport Hamad Abdul Ghani stated in an interview that taxi fares are controlled in most countries around the world. The government does not intend to end taxi price control, but it is considering arrangements that could benefit taxi drivers and taxi centers, he said.
"Currently, there are discussions taking place. When we reach a point where the details may be disclosed, we will do so," he said.
The Deputy Minister stated that no changes in policy regarding the issuance of taxi permits will result from the introduction of minibus services in Male. As a result, he said, vehicles will be licensed to run taxis in accordance with the same laws, rules, and regulations.
Some drivers claimed that since March of this year, the price of fuel has climbed on the international market, increasing expenses relative to revenue. In the meantime, they claimed that the city's introduction of minibus services and the difficulty of parking on some major roads have further decreased taxi earnings.
Numerous taxi drivers protested over the rise in cab fees brought on by rising oil costs in Male' and Hulhumale' in March of this year. In response to complaints and criticism from taxi drivers, the Transport Ministry subsequently revised rates in July.