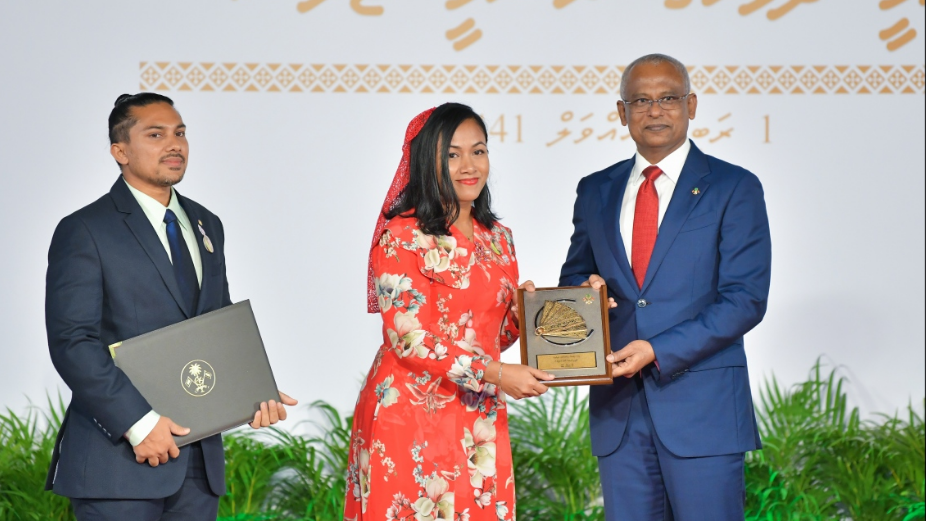 Today, the National Awards Committee has announced that the nomination period for this year's 'National Award for Public Service' will close at 02.00 p.m. on Thursday, August 12, 2021.
Nomination forms can be downloaded from the President's Office website: www.presidency.gov.mv. Completed nomination forms can be submitted through the designated portal until the final deadline. Completed nomination forms may also be submitted to the reception of the President's Office, on weekdays, from 08.00 a.m. to 02.00 p.m.
The National Award for Public Service the most prestigious award conferred by the President to individuals who served the nation for over 35 years and observed as diligent and steadfast workers who had contributed towards the development of their respective fields. Any individual who had worked in a government agency or subsidiary (where the government holds the majority of shares) for over 35 years are eligible for this award. Provided that the criteria are reached, individuals may be nominated by their employer, by an individual or by the nominee themselves. If nominated by government agency, the nominee should be a current or past employee of the organisation.
The criteria assigned to this award by the National Awards Committee includes attentiveness and diligence to the work assigned, contributions towards the development of their field or agency, participation in activities held by the agency and progress made as an employee.
The National Awards Committee further stated that it would pay close attention to all nominees' criminal records and whether all financial commitments made, such as loans taken, were being upheld.