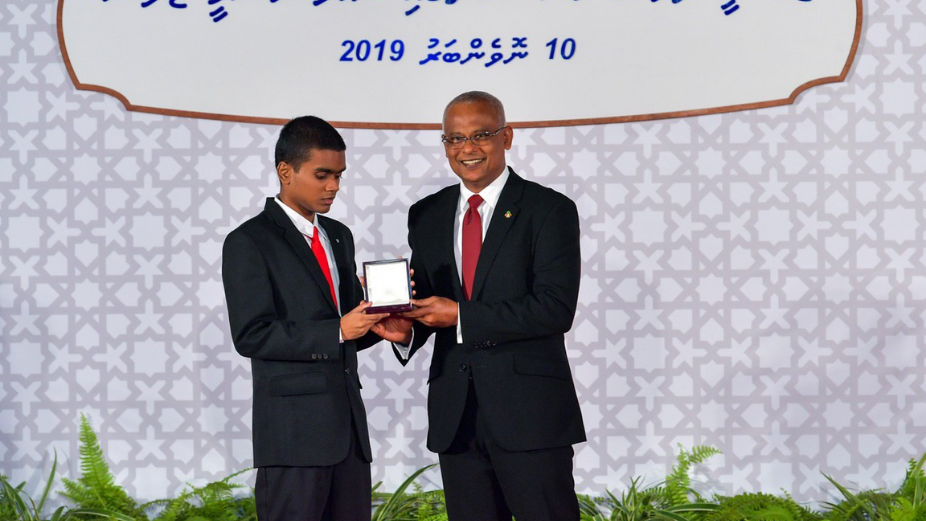 The nomination period for this year's national awards will close on 27th May. The final deadline for submitting nominations is 1400 hours on Thursday, 27th May 2021.
This year's National Award will be presented in 33 categories. Similar to previous years, government offices, independent institutions, companies, associations, and individuals may propose nominees for the awards by submitting the designated nomination forms.
Nomination forms can be downloaded from the President's Office's website: www.presidencymaldives.gov.mv. Completed nomination forms should be submitted to the President's Office, addressed to the National Awards Committee or sent via email to info@po.gov.mv.
Completed forms would be accepted from the reception of the President's Office, starting Tuesday, 18th May 2021, on weekdays between 0900 hours and 1400 hours. All applicants are directed to ensure that they submit all necessary documentation along with the nomination forms.