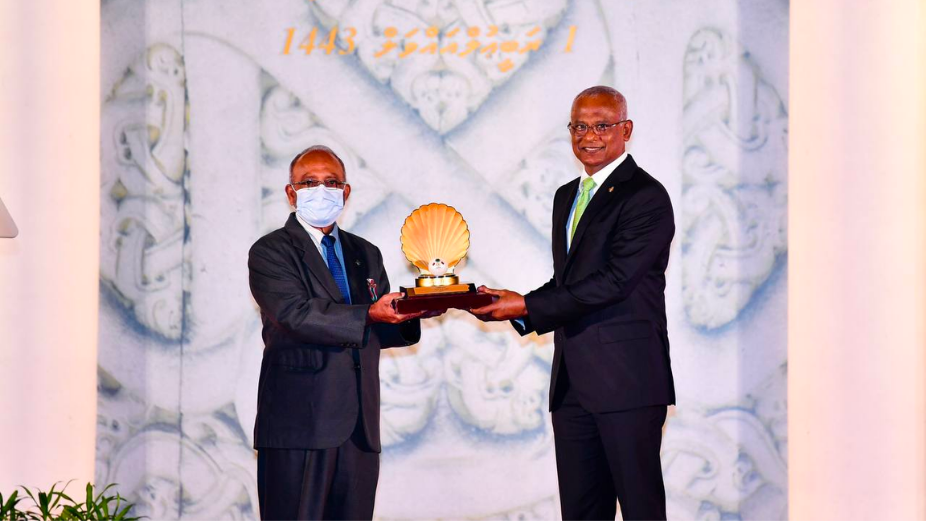 The deadline for submitting nominations for this year's National Awards would close on Tuesday, May 31, 2022, at 2 p.m.
The completed forms should be submitted to the President's Office and addressed to the National Awards Committee. All applicants should submit all necessary documents with the nomination form.
This year, the National Awards will feature 34 categories. Similar to previous years, government offices, independent institutions, companies, associations, and individuals could propose nominees for the awards by submitting the designated nomination forms.
Applicants can download nomination forms from the President's Office website: www.presidencymaldives.gov.mv.