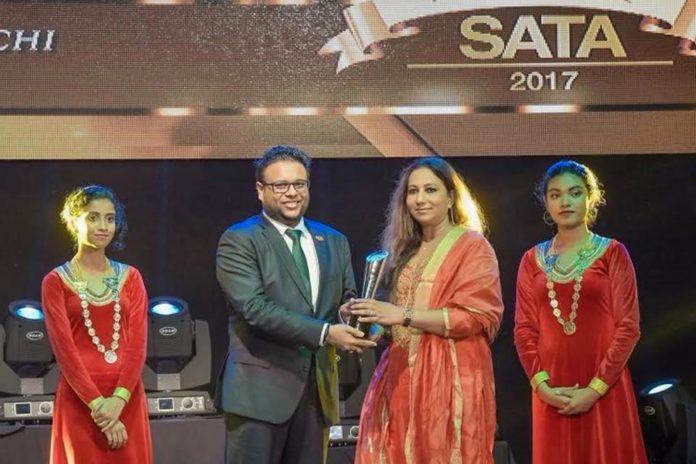 Nominations have been opened for the South Asian Travel Awards (SATA) 2018, which is scheduled to take place during October in India.
SATA consists of 36 Categories in 10 segments and nominations are accepted until 15th March 2018 via regional focal points, or by direct email to nominee@satravelawards.com.
South Asian Travel Awards (SATA) is a regional recognition brand endorsed by Federation of Chambers of Commerce and Industry in Sri Lanka (FCCISL), Colombo Chamber of Commerce (CCC), Maldives Marketing & PR Corporation (MMPRC), Confederation of Associated Tour Operators (India), Association of Travel Agents (ATA) Maldives, Association of Travel and Tour Operators India (ATTOI), Association of Professionals in Tourism (APT, India),  Kerala Hotel General Managers Club (KHGMC), Nepal Tourism Board (NTB) and Liveaboard Association of Maldives (LAM).
Launched in 2016 by Maldives-based event management company Highrise, SATA is the first ever regional travel awards endorsed by multinational associations, providing the tourism sector of the South Asian region with recognition towards their facilities and service excellence.