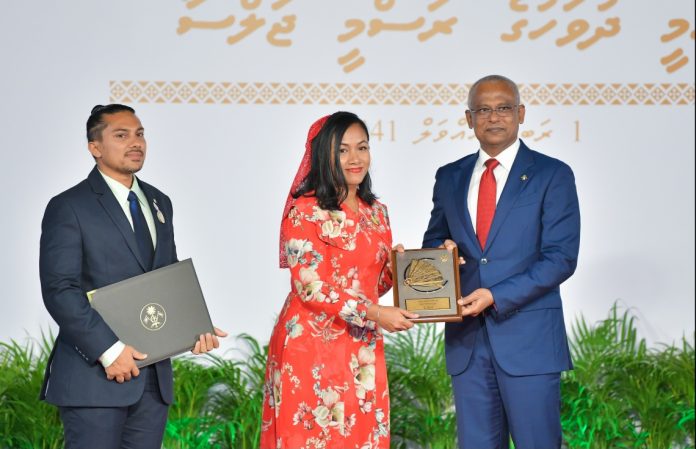 The National Awards Committee has opened nominations for the National Award of Honour in an announcement published today on the Government's gazette.
President Ibrahim Mohamed Solih made the decision to open nominations for the awards after consulting with his cabinet last week. These and other special achievement awards are typically presented to recipients at ceremonies marking important national events such as Republic Day and National Day. This year's National Awards of Honour are scheduled to be presented to recipients during National Day Celebrations. It is emphasized that due to the evolving nature of the ongoing pandemic of Covid-19, alternative arrangements may be made to present the awards, and National Day and Republic Day celebrations may be rescheduled.
This year's National Award will be presented to 33 categories, which were determined and revised after discussing it with a wide range of government offices and relevant institutions. Similar to previous years, government offices, independent institutions, companies, associations, and individuals may propose nominees for the awards by submitting the designated nomination forms through official channels,.
Completed nomination forms should be submitted to the President's Office, addressed to the National Awards Committee, between the 4th and 13th of August 2020, from 0800 hours till 1400 hours. The final deadline for submitting nominations is on 13th August 2020 at 1400 hours. The nomination forms are available from the President's Office's front desk during official work hours and can be downloaded from the President's Office's website: www.presidencymaldives.gov.mv.
The National Awards Committee will conduct information sessions regarding the National Awards for members of the press.