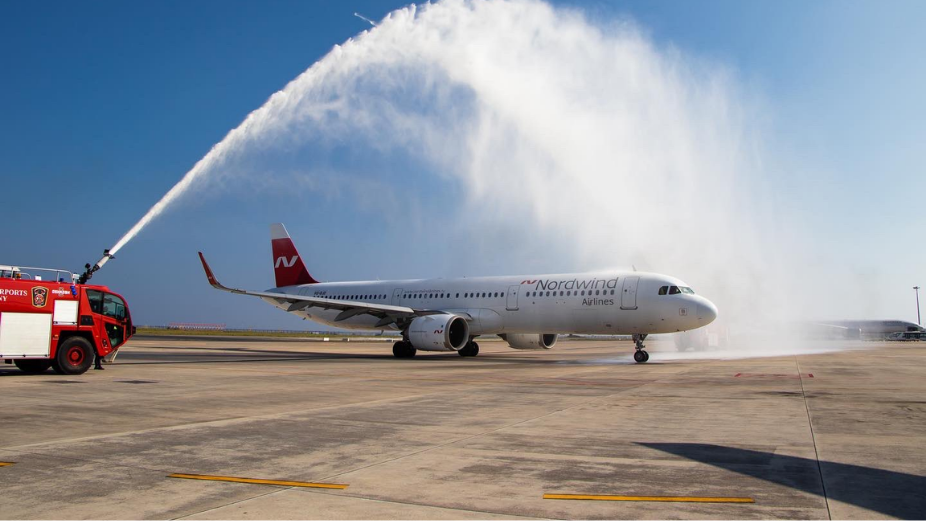 Russia's biggest airlines: Nordwind Airlines has commenced direct flights to the Maldives.
Nordwind is one of the biggest airlines in Russia in terms of passenger turnover and has one of the most expansive route networks of scheduled flights in the country. The airline was also awarded with the Skytrax World Airline Award in the «Best carrier of Russia to resort destinations 2021» category.
The first flight of Nordwind arrived at the Maldives' main international airport, Velana International Airport (VIA) on 26th December Sunday, and was warmly welcomed by Maldives Airports Company Limited (MACL).
The airline's charter flights will operate between Russia's St.Petersburg and VIA, with weekly flights scheduled every Sunday. Nordwind passengers also can enjoy the flights Moscow ↔ Male with the convenient transfer in Pulkovo airport. The flights will take place with the comfortable Airbus A330-300.
Russia maintains the second highest market share with a 16.9% contribution of total tourist arrivals this year so far. With this direct flight commencement, tourist arrivals from Russia is certain to increase.