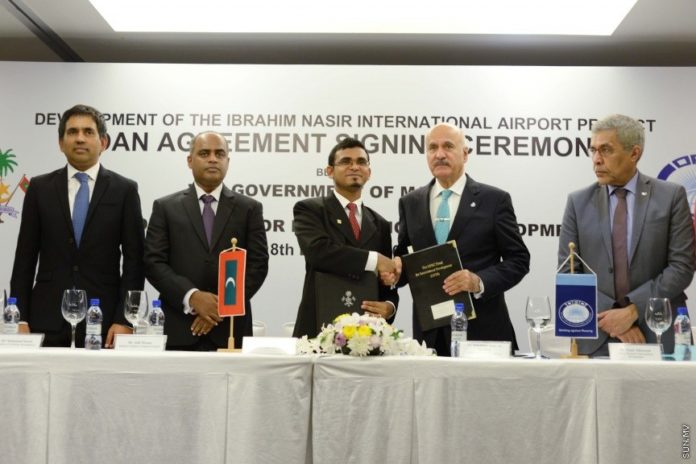 OPEC Fund for International Development gives out a loan of USD 50 million for the development projects of Ibrahim Nasir International Airport (INIA).
In a function held at Hotel Jen, the agreements for the loan was signed by Minister of Finance and Treasury Mr. Ahmed Munawwar on behalf of the Maldives and the Director General for OFID Mr. Sulaiman Jaashir al Habrish on behalf of OFFID.
Speaking at the function Finance Minister Mr. Ahmed Munawwar stated that the loan was given with a 4 year grace period and 14 years to completely finish off payments for the loan. With this loan, the country has got nearly USD 570 million out of the USD 800 million needed for the full funding of the mega project to develop the airport. He also added that more funding and more loans have been given the go and what remains is to sign the agreements from different other parties as well.
Under the INIA development project Chinese company BUCG is currently laying out the new and improved runway for the airport. In addition to this Saudi Arabia's Bin Laden Group is currently working on the international terminal of the airport.