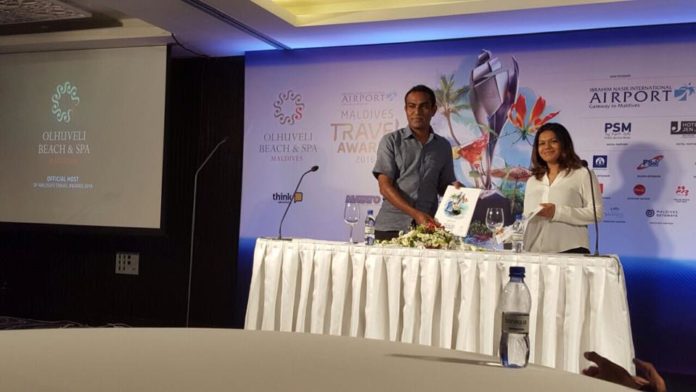 Maldives Association of Travel Agents & Tour Operators and THINK Advertising today announced the Host for the Gala Event of Maldives Travel Awards 2016, Olhuveli Beach & Spa Resort.
The MoU between both parties was signed at an event held today at Hotel Jen by Shangri-La. The parties were represented by Mr Mohamed Waheed, Managing Director of THINK Advertising and Ms Fathimath Reena, Group PR, Content & Communications Manager of Sun Siyam Group.
The Gala Event for this year's Travel Awards edition will be held on the 20th of November, which will be broadcasted live on TVM.