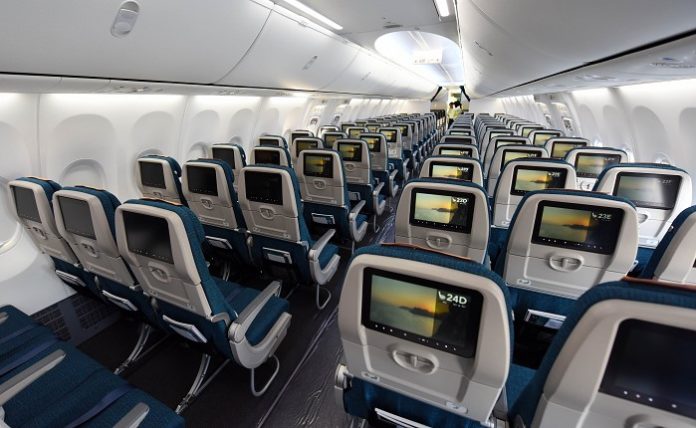 National carrier of Oman, Oman Air will be landing a B737 MAX in the Maldives for the first time on 28th October. 
Maldives Airports Company Ltd (MACL) is preparing to welcome the aircraft which is amongst the most efficient planes in the sky today. Oman Air added the 737 MAX as part of an exciting fleet and network expansion programme for Oman Air. The airline is expecting to increase passenger traffic to 39 million by the year 2030. 
Boeing launched the 737 MAX in 2011, and it's first flight was on 29th January 2016. Oman Air acquired it's first Boeing 737 MAX in February 2018. 
As the new season approaches, many airlines have increased flights to the Maldives, and changed to larger passenger carrying aircrafts for the Maldives route in order to accommodate the increasing passenger traffic.