Fathimath Salah, founder and creative director of Island Bazaar and Niru Studio gave an insight into how she built a platform for local artists during the first Maldives Women Entrepreneurs Summit 2019 panel discussion at the Corporate Maldives Business Expo.
Fathimath Salah or more commonly known as 'Koki' is a designer who has a deep appreciation for cultures, reviving tradition and heritage which is fostered by childhood travels in the Maldives and elsewhere.
During the panel discussion, Koki said that the idea behind Island Bazaar is to provide a platform for local artists and artisans an inclusive platform to showcase their talents in order to celebrate individuality.
Similarly, she founded Niru Studio with a vision to expand the role of interior and product design within the built environment industry of the Maldives.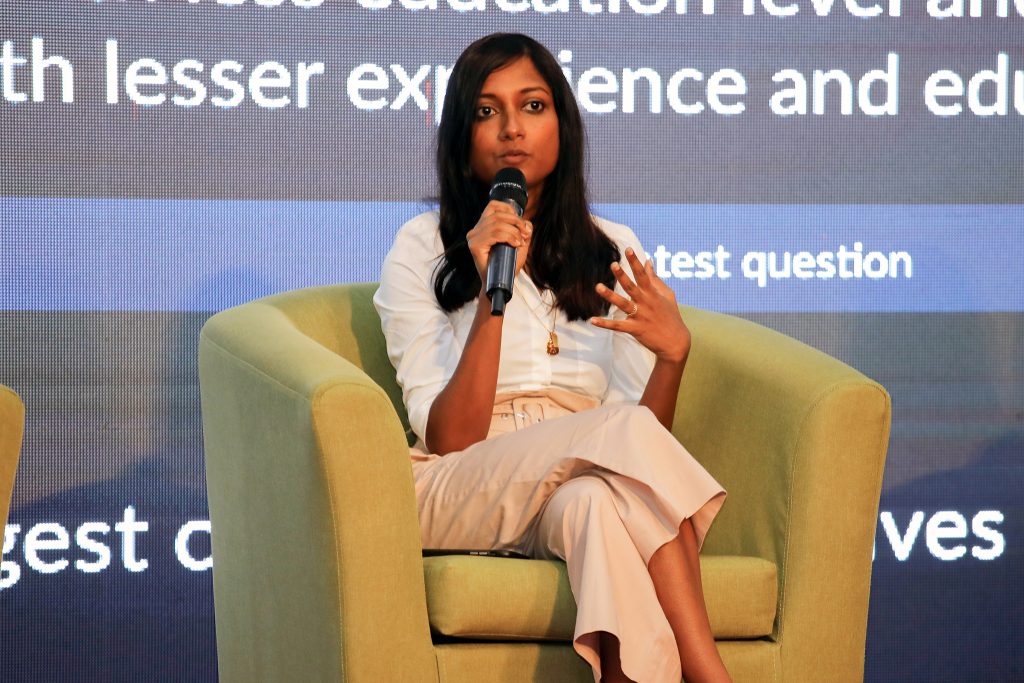 Koki highlighted the importance of giving a platform and pathway for artists and providing them the opportunity to grow within the community as there are many great local talents within the country.
To support the local talents, a series of collections in home-ware, apparel and jewelry by both the Island Bazaar team and by other local artists are showcased for purchase at the outlet.
Koki intends to promote impressions and objects from the past and translate them in her designs to reminisce the present in a simplistic way.
Maldives Women Entrepreneurs' Summit offers an exciting new platform, intended to empower women, women-led organizations and SMEs.
The summit brings together proficient women entrepreneurs providing them with a zone to interact, network and share their thoughts including access to capital, finding the perfect mentor, understanding the regulatory and legal landscape and much more.