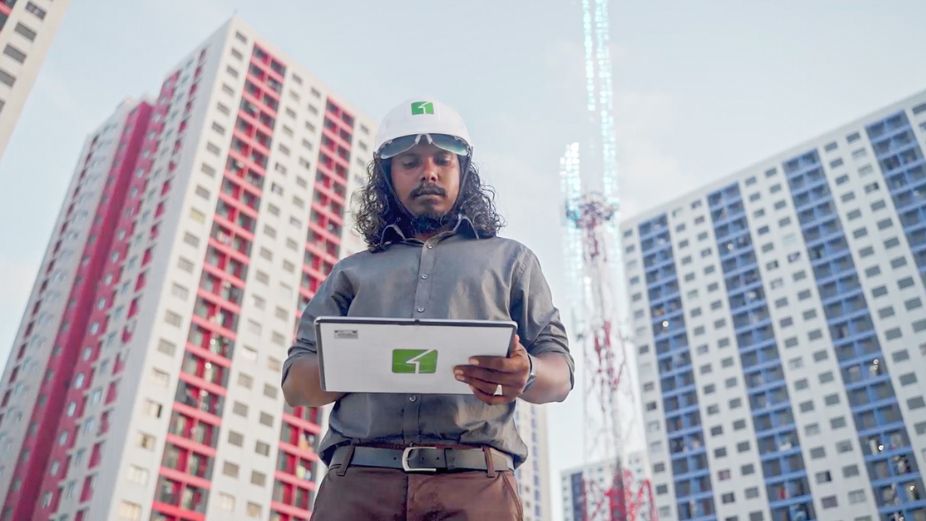 Working towards the Corporation's long-term vision in becoming a leader in redefining quality living along with the strategic pillar of "Technology and Innovation", Housing Development Corporation Ltd. (HDC) commenced its smart city initiative. HDC has been working continuously in transforming Hulhumale into one of the most convenient, safe and sustainable cities and overcome the city challenges with modern digital solutions.
Laying the foundation of a resilient digital backbone by deploying a city-wide Open Access Network (a GPON) was one of the huge initial steps undertaken by HDC in achieving this smart city vision.
Despite many challenges, creating a dedicated brand named SmartCom to carry out the works of the smart city initiative, and impressive milestones were achieved within the first year of service by HDC's OAN. Being the largest full fiber OAN in the Maldives, this network enabled multiple TV and internet services providers to provide fast, seamless and cost-effective services to the communities from one common network.
Moving to the achievements, in less than six months of implementation, four major service providers- Dhiraagu, Ooredoo, Medianet and ROL became HDC's OAN partners, providing their services through this network in Phase II of Hulhumale. And, most notably, with the service commencement a year ago to this date, over 11,000 service subscriptions were provisioned though our OAN. Further, to ensure the utmost convenience and connectivity to the citizens of Hulhumale, the expansion of the OAN is well aligned with the ongoing developments. Fiber-To-The-Home (FTTH) connections via this network was already completed in Hiyaa flats, STELCO and MACL apartments prior to residents being moved-in, and ongoing expansion works are done currently in zone 3 and 5 of Hulhumale Phase II.
A key team behind this success is the highly qualified and dedicated technical team at SmartCom's Network Operations Center (NOC). Established in a very short timeframe with few staff and resources, the team did praiseworthy works last year in completing FTTH connections at all units of Hiyaa flats within just a period of three weeks. And within the first year, the Network Operations Center has developed tremendously, currently managing and ensuring the smooth running of the entire network 24/7.
As enabling connected communities is the key focus of SmartCom, HDC uses a very inclusive approach. In line with this, to mark the first year of service, an Art Contest for kids with the theme of "imagining a smart city" was opened today. Additional activities planned for this month include field trips for secondary school students with the objective of stimulating interest in young minds to the field of science and technology and to provide firsthand experience of SmartComs operations, a digital inclusivity event with the objective of improving digital literacy of the community and enhancing awareness on usage of various service apps.