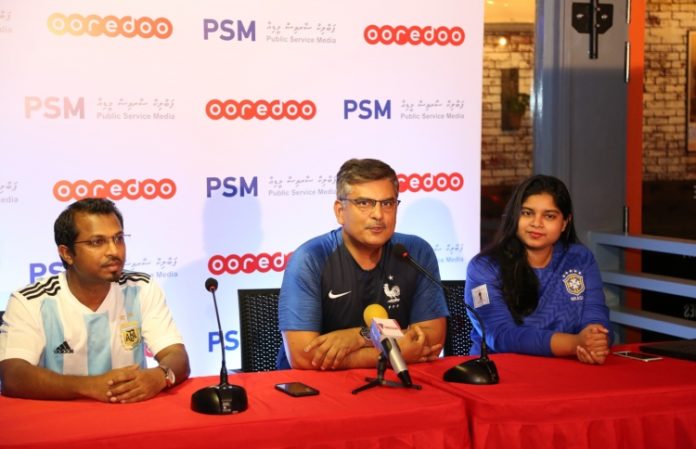 In order to ensure that all of it's customers get to experience the eid of football, FIFA World Cup in the best possible quality, Ooredoo Maldives has launched Ooredoo World Cup Fiesta.
The telecommunications company stated that customers can stream the World Cup on their smart phones, irrespective of the location in Maldives. Ooredoo has introduced a special MVR 195 data package catering specifically for those who wish to stream the matches. The package will be available starting on the first day of World Cup 2018.
"We give the utmost importance in providing the full World Cup experience to all our customers", CEO of Ooredoo Maldives, Mr. Najib Khan expressed. "Customers can take part in our various promotional activities that we have got lined up during this exciting period." As part of their promotional activities, an iPhone 10 will be given away to the person on first place in Ooredoo's league on FIFA World Cup Fantasy. The league will be accessible via the code YOB4GGV3.
'Who will win?' contest will also take place on twitter, where a lucky draw will be held among those who guessed it correct during the match, and 5GB data will be rewarded to the lucky draw winner.
Ooredoo Maldives, along with PSM has introduced a contest called "What will happen next?"; participants have to guess what will happen next in a video clip. Ooredoo has also partnered with local cafes for promotional contests.
Whilst the FIFA World Cup 2018 is the biggest event of the year, Ooredoo has also launched frames for Facebook profile pictures. You can now show additional support to your favorite team by including their frames in your pictures.