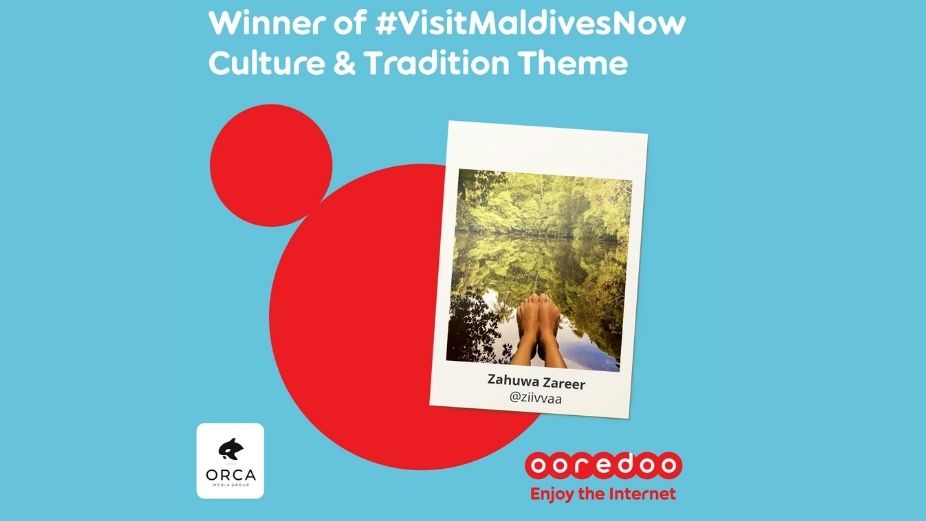 The social media contest #VisitMaldivesNow organized by Ooredoo Maldives and Orca Media Group has declared the first winner for the photo-sharing contest under the theme: Culture & Tradition.
The winner receives a 2-nights FREE holiday at Jupiter Sunrise Lodge in Vaavu Keyodhoo for two people. See the winning entry below.
The main aim of this social media campaign is to create awareness and showcase the hidden beauty of the island nation by creating user-generated content that will enable prospective travelers to view Maldives through the lens of a local. Each month, a giveaway will be given based on a different theme.
Jupiter Sunrise Lodge located in Keyodhoo at Vaavu Atoll is 80km from the capital of Maldives and is accessible by ferry and speedboat. Built according to European standards, the guesthouse combines laidback luxury with the friendly atmosphere of local island life. During their stay at Jupiter Sunrise Lodge, guests will find magnificent reefs, sandbanks and uninhabited islands to explore, making it the perfect getaway spot.
The given theme for october centers on the diversity of Maldivian marine life. The winner will receive a 2-nights FREE holiday at Shallow Lagoon, AA. Rasdhoo for two people.