To celebrate this year's Doctor's Day, Ooredoo Maldives has unveiled a special plan that connects the entire doctor's community of the Maldives. The "Doctor's Plan" is customized to suit the unique needs of doctors and support their digital lifestyle, with great benefits including free calls and SMS within the doctor's network, free chat apps and a special data allowance to access key medical websites.
This special plan was announced at a special ceremony held at Ooredoo Headquarters, by the President of Maldives Medical Association, Dr. Ali Shahid Mohamed and the Chief Financial Officer of Ooredoo Maldives, Mr. Thavabalan Poobalasingam.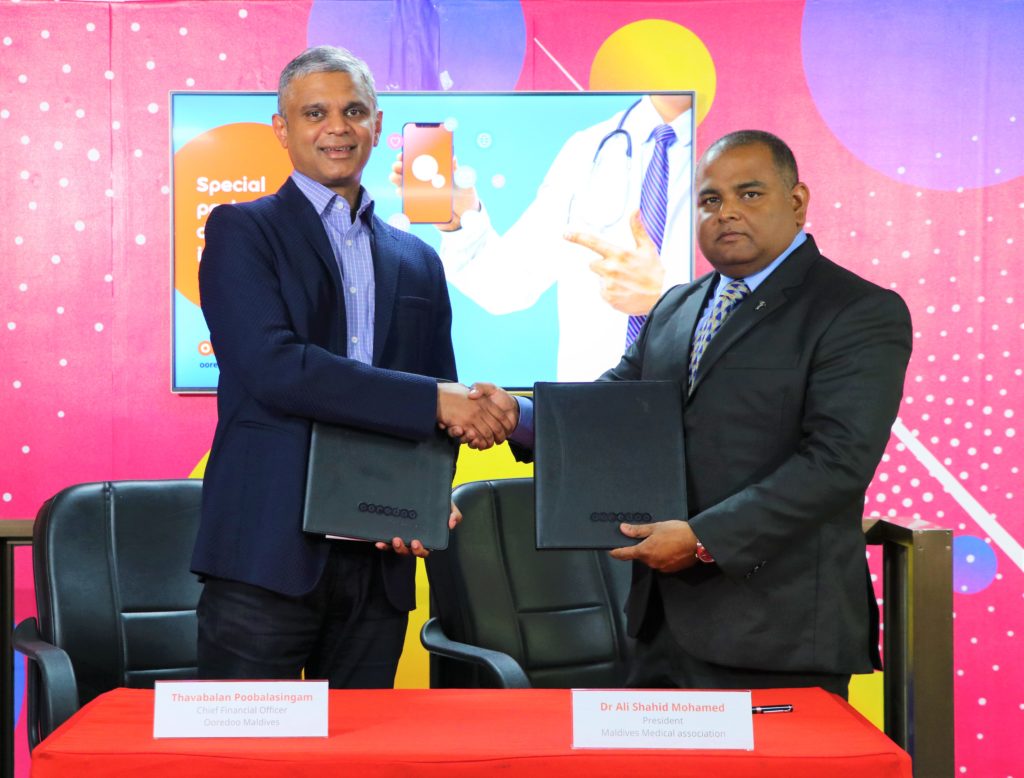 CEO of Ooredoo Maldives, Najib Khan said: "The role of doctors in ensuring healthy and successful communities is immeasurable. On behalf of the Ooredoo team, we offer warm wishes on the occasion of Doctor's Day to all the doctors who are saving lives across the Maldives. The right communication technologies have the potential to greatly support their dynamic work schedules, while keeping them connected to their loved ones. We are pleased to join this celebration of doctors in the Maldives, and support them with a special plan that caters to their distinct needs as a medical practitioner."
Ooredoo Doctor's Plan is available for all registered doctors, and automatically adds all subscribers to a closed user group, within which users are offered free calls and SMS, as well as a simple dialing option with
a 4-digit short code. In addition to connecting all doctors within a common network, the Doctor's Plan also comes with huge additional benefits including:
Access to Club Premier benefits
Great data allowances on Ooredoo's nationwide 4G+ network
Free usage of Viber and Twitter
Additional data allowances to access key medical websites such as Cochrane, Hinari, Access Medicine and more.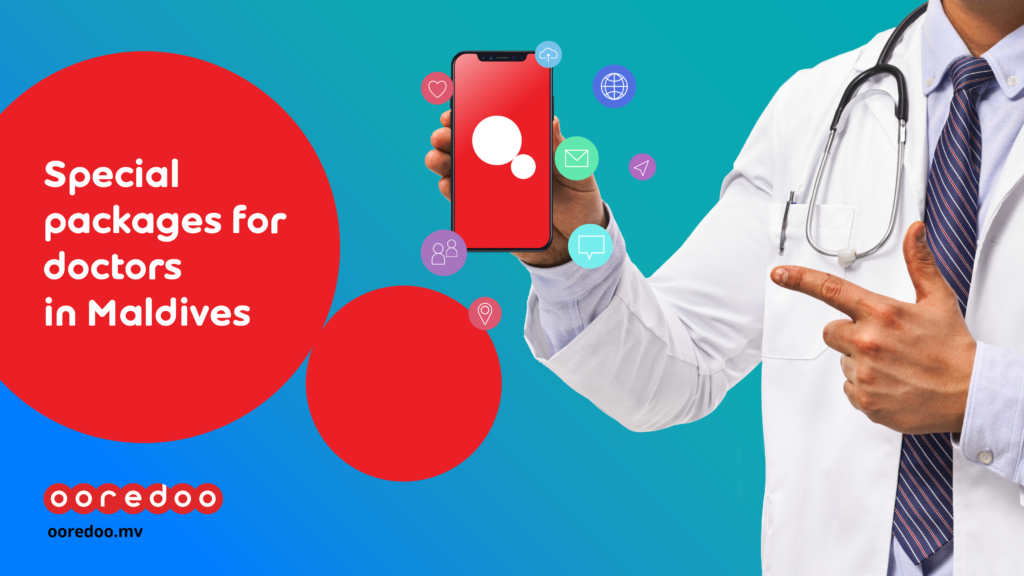 The Doctor's Plan will be available for subscription from 1st May 2019 onwards. Ooredoo will continue to invest in innovative technologies and services that enrich the lives of our communities in the Maldives and contribute towards a Digital Maldives.