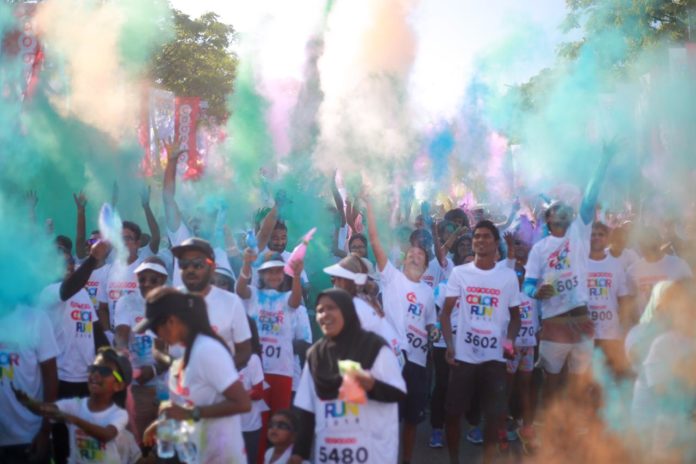 Ooredoo has successfully completed the Color Run of the year 2018 during 23rd November at Hulhumale'. The Color Run is a CSR activity conducted by Ooredoo that began in the year 2017. A percentage of profits generated through the sales of the shirts and kits to the runners during 'Color Run 2018' will be donated to the Maldives Thalassemia Center.
This year, there were two additional activities along with the Color Run. A kite festival was held on the morning of the same day and a music show held on the night of the same day as well. The Color Run 2018 was inaugurated by the Vice President Hon. Faisal Naseem. The event was also attended by Mr Maleeh Jamal, Minister of Communications, science and technology and several members of the Parliament along with senior officials from Ooredoo and the government.
Since the run isn't measured by the amount of time taken by the runners to finish, even those who do not usually run also participate in this occurrence. This year, around 4900 picked up t-shirts while a lot more participated with white t-shirts as well, where it is estimated that over 5000 individuals participated in the event.