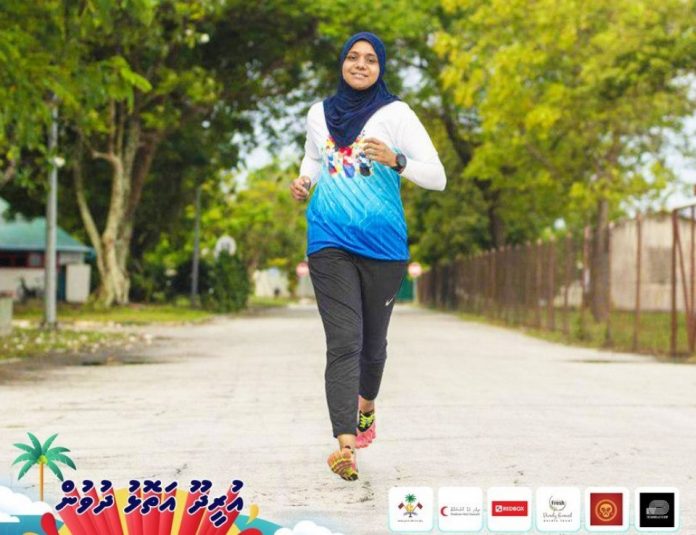 Ooredoo Maldives has concluded the first of its kind nationwide virtual run, Atholhu Dhuvun on 31st of August 2020 with 5800 participants joining in from all twenty atolls across the country, as well as from abroad.
Chief Commercial Officer of Ooredoo Maldives, Hussain Niyaz said: "Atholhu Dhuvun is the first nationwide virtual run in the Maldives and we are overwhelmed with the support we received from all corners of the Maldives. During a time like this, it was really heart-warming to see people from across the country taking part in one event even though we are physically not together. It was also inspirational to see people challenging themselves and achieving new goals. We hope all the runners who participated had a wonderful and continue to run and maintain a healthier lifestyle."
During a time where we are forced to be physically distant from loved ones, Ooredoo Atholhu Dhuvun, virtual run was held with an aim to promote togetherness through sport. The virtual run began on 28th August 2020, with registrations from across Maldives and beyond. Participants of the fun 5k run of this virtual event completed their run from different locations before the end of 31 st August 2020.

Atholhu Dhuvun Run Director, Hussain Shujau said, "Being the Run Director of Atholhu Dhuvun was definitely a wonderful experience. Most importantly it was exciting to see so many participants from all over Maldives and it was extremely inspiring to see that some runners actually completed their first 5k ever, and others resumed their running after long breaks and achieving new running goals."

While the participants of Atholhu Dhuvun completed their run, Social Media was flooded with exciting photos of their run moments, run routes and their virtual medals and certificate of completion. Ooredoo Maldives has also announced exciting gifts from Atholhu Dhuvun partners, Habitus Fresh, The Marathon Shop and Medmex Bistro for lucky winners from the participants which will be announced in the coming week.
In addition to the fun 5k run, Atholhu Dhuvun also held a first of its kind nationwide virtual relay. The 15K Relay across the 20 Atolls symbolizes Ooredoo's 15 years of journey in connecting all communities in the Maldives through our nationwide network and our commitment and leading role in ensuring inclusive and quality services for all.