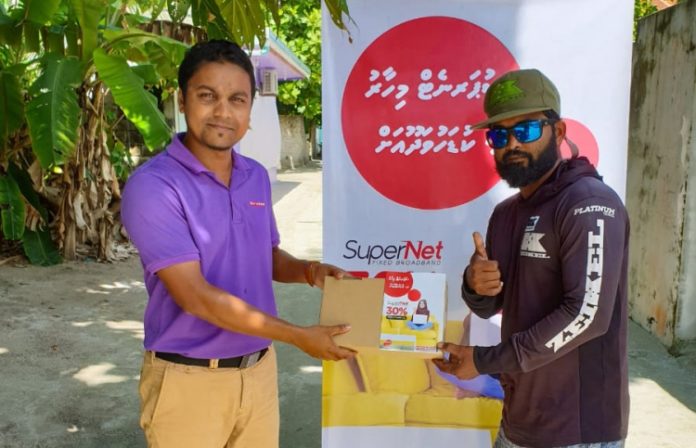 Ooredoo Maldives expands SuperNet services to 60% of the Maldives with their latest launch in Dhaalu Kudahuvadhoo. The packages introduced at Kudahuvadhoo ranges from speeds of 2Mbps to 100Mbps.
Since Ooredoo's SuperNet launch on May 12, 2016, they have been focusing on connecting customers all over the Maldives with high-speed broadband internet at affordable prices. In this regard, Ooredoo's SuperNet is currently available in 20 islands and covers 60 percent of the country.
"We are pleased to launch SuperNet Fixed Broadband services in Dh. Kudahuvadhoo, and are truly excited to support the people of Kudahuvadhoo in further enriching their lives through the benefits of high-speed broadband services," stated Director of Sales and Brand at Ooredoo Mr. Hussain Niyaz.
Ooredoo has unveiled that they have some new offers for individuals acquiring SuperNet connections before December 31, 2018. Moreover, Ooredoo is waiving off connection fees for new customers to their SuperNet services.