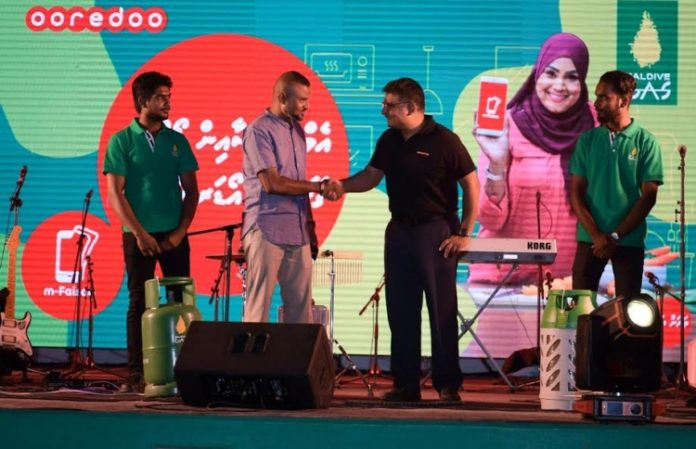 Ooredoo Maldives has announced that their customers can order for Maldive Gas through digital payments from m-Faisaa application. The service was launched at a special ceremony in Social Centre by Maldive Gas Chairperson Ahmed Shifan, Managing Director of Maldive Gas Abdulla Maumoom and CEO of Ooredoo Najib Khan.
During the ceremony, CEO of Ooredoo Najib Khan said Ooredoo has invested a lot to enrich the lives of customers during the past 13 years. He ensured that the new partnership with Maldive Gas will simplify ordering and paying for gas.
Ooredoo m-Faisaa is a digital payment solution which enables deposit and withdrawal of money, transferring money and for the payment of the services through a digital wallet at any time or anywhere.
It currently enables the most number of utility payments on the same platform in the Maldives, including Ooredoo, STELCO, Medianet, Maldives National University and now Maldive Gas.
Ooredoo Maldives said that after the completion of registering through m-Faisaa, customers can use the service.