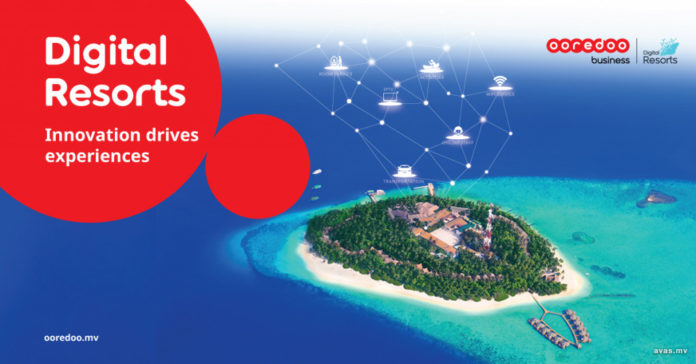 A Digital Resort portfolio specialized for the tourism industry of the Maldives has been introduced by Ooredoo on 14th November. 
The aim of the solutions is to develop the tourism industry while conveniently connecting the resorts in the Maldives to the latest technologies used in the international markets. Mr Najib Khan, CEO of Ooredoo stated that the tourists nowadays gives more priority to hotels and resorts that offer numerous experiences with modern digital technologies. 
Mr Najib further stated that international hoteliers also choose modern innovative technologies to bring new experiences whereby Ooredoo aims to connect the resorts to such technologies with more convenience. And that being a trusted and experienced service provider around the world, Ooredoo Digital Resort Solutions will provide improved experiences for the tourists while simplifying IT infrastructure where the cost reduces. Moreover, the solutions are solutions are easily connectable to the current IT infrastructure of the resorts which helps in gathering all information together and analyzing the data for business development.
Ooredoo's Digital Resorts solutions are innovative digital solutions which provide the services using 'Cloud' without the use other hardwares.

The Digital Portfolio includes the following solutions:

Digital Resorts App: Offers all communication services before tourists arrival, during the holiday and afterwards on one platform.

Digital HR: A cloud-based tool offering all human resource services.

Digital Entertainment: IPTV platform providing latest HD entertainment, Video on demand and In-Rooom services. 

Digital Hub: A Quad-play solution developed on a single Gigabit fibre network providing voice, video, internet and TV services.