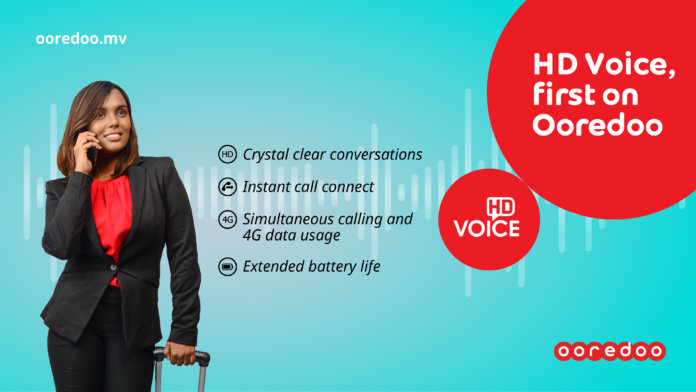 Continuing its commitment towards establishing a Digital Maldives with another first in the market, Ooredoo Maldives announced on 1st April 2019, the rollout of HD Voice in the nation – an advanced telecommunication service enabled through Voice Over LTE (VoLTE) Services.
HD Voice delivers calls over Ooredoo's 4G+ network instead of traditional channels, allowing for a multitude of benefits including:
Crystal clear HD voice calls, over 4G+ network
Faster call setup times
Simultaneous use of 4G+ data services, while on an HD voice call.
Extended battery life versus other VoIP apps and traditional voice calls
"Since its establishment in the Maldives, Ooredoo has continued to play a leading role in introducing new technologies and services to the communication industry of Maldives, thus connecting our customers to new and exciting opportunities for development," said Najib Khan, CEO of Ooredoo Maldives. "We're pleased to launch HD Voice service which completely transforms customer experience and quality for calls carried out through Ooredoo network."
Ooredoo provides HD Voice services without any additional cost. It is available for all customers on Ooredoo's nationwide 4G+ network, who have a VoLTE supported handset.
For more information about HD Voice services, please visit www.ooredoo.mv