After two years, Ooredoo launches the eighth edition of their 'Mas Race', which is going to be held in April 2018.
In the launching event held at Hotel Jen on 10th April, Director of Sales Hussain Niyaz stated that the eighth season of Ooredoo Mas Race will be very different in comparison to the previous seasons. The eighth season of Mas Race is open to all resorts, businesses and ministries in the country. In a show of social equality, Ooredoo Maldives has made it a requirement for teams participating in the competition this year to have at least one female member each.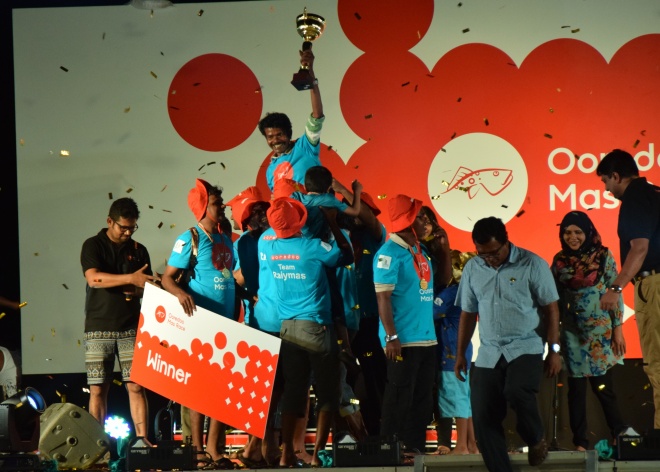 This year's Mas Race will feature a qualifying round which will take place nation-wide.
"It is our hope that this year's Mas Race will strengthen the bond between citizens and that it will be a very competitive yet exciting race. The aim of Ooredoo Mas Race is to increase the popularity of fishing among the locals", stated Niyaz.
The race will have a semi-final and final round in addition to the qualifying round. Assistant Manager of PR, Noora Ibrahim stated that the Mas Race will include a total of ten events. The race will continue for three months, and the final round will be during ramadan.
A date has not been announced for when applications will be open.