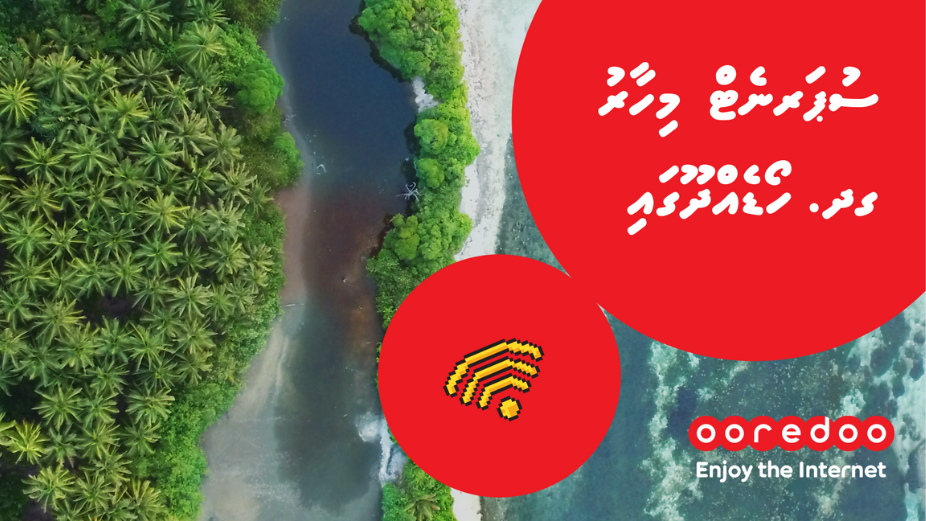 Ooredoo today launched SuperNet Fixed Broadband services at GDh. Hoadedhoo, offering a wide range of fixed broadband packages with exciting speeds up to 100 mbps.
Ooredoo is continuously working to meet the needs and wants of their customers. Providing high quality Fixed Broadband services to all our customers across the nation is one of our key priorities. Today, they have launched SuperNet services to GDh. Hoadedhoo to enable and connect the people of Hoadedhoo to new possibilities. With the recent revamp, their home Broadband packages provide the best in the market benefits including bigger data allowances, higher speeds and data rollover service. They would like to reassure you that they will remain committed to the people of the Maldives and contribute to the socio-economic development of our communities." Hussain Niyaz, Chief Commercial Officer at Ooredoo Maldives.
As part of the company's efforts to provide affordable services, Ooredoo has recently revamped SuperNet plans providing up to 5 times the Internet speeds, and up to 100% bigger allowances including SuperNet add-ons with much faster throttled speeds. Moreover, the company also introduces first in the market benefit – Data Rollover to all SuperNet customers, where unused data at the end of the month will be carried forward and added to the next month's package inclusive data. Moreover, Ooredoo Maldives also announced its SuperNet Voice service providing crystal clear landline services suited for home offices and small businesses.
The network has also optimised its SuperNet services for popular applications such as Facebook, Youtube, Netflix, Gaming, and more. SuperNet customers in GDh. Hoadedhoo will now be able to truly enjoy the internet at the best prices available in the market. 
To subscribe to SuperNet packages, please visit: http://ore.do/getsupernet