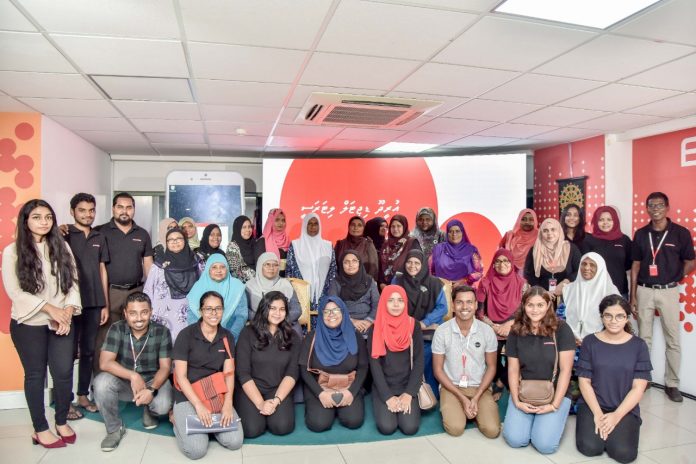 Ooredoo Maldives & 11 other mobile operators have extended its commitment to improving digital/ financial inclusiveness for women.
Here is a list of the 12 mobile operators:
Grameenphone Ltd
Mobitel (Pvt) Ltd
MobileMoney Limited (a subsidiary of MTN Ghana)
Ooredoo Maldives
Orange Finances Mobiles Sénégal (OFMS)
Reliance Jio
Robi Axiata Ltd
Safaricom PLC
Telenor Pakistan
Turkcell
Vodacom Congo
Vodacom Tanzania PLC
In an increasingly connected world, women are being left behind. Across low- and middle-income countries women are eight percent less likely than men to own a mobile phone, 20 percent less likely to use mobile internet, and 33 percent less likely to use mobile money. These significant gender gaps are preventing women from reaping the full benefits of mobile technology.
Closing the mobile gender gap is critically important and can deliver significant socio-economic benefits to underserved women, their communities, and the economy. We estimate that closing the gender gap in access and use could generate a revenue increase for the mobile industry of 12 to 37 percent in a typical low- and middle-income market in Africa, and 11 to 54 percent in Asia. When women thrive, societies, businesses, and economies thrive.
Mobile operators are driving an effort to reduce the gender gap in mobile internet and mobile money by making formal Commitments to increase the proportion of women in their mobile internet and/or mobile money customer base.