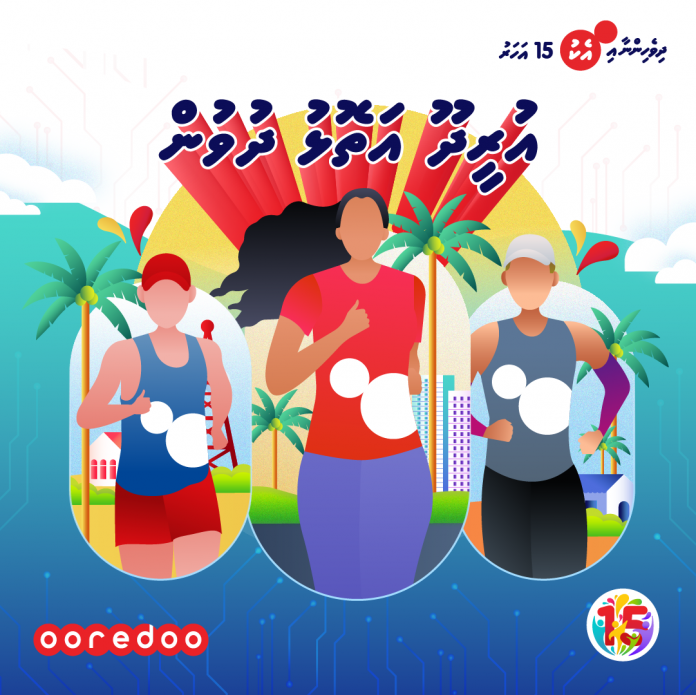 On 3rd August, Ooredoo Maldives announced the 'Atholhu Run'; – a first of its kind virtual run across all twenty atolls of the Maldives. Planned for Friday the 28th of August 2020, the run is part of Ooredoo's celebrations for fifteen successful years with the people of Maldives.
"Atholhu Run aims to promote togetherness through sport while maintaining the required social distancing that is crucial during this period. Since day one, Ooredoo Maldives has aimed to connect all communities through our nationwide network and this run also symbolizes our commitment and leading role in ensuring inclusive and quality services for all. While we will miss the fun crowds of Ooredoo Color Run this year, we're excited for this unique relay that will bring together runners from all corners of the Maldives." said Hussain Niyaz, Chief Commercial Officer – Acting of Ooredoo Maldives.
Twenty runners will represent their atolls for the Ooredoo Atholhu Run, and will update social media with live photos and videos of the run across their route within their respective atoll. The run will also be an opportunity to showcase the beautiful running trails across the Maldives, which greatly differs from region to region.
Ooredoo Maldives also invites the general public to join in the fun and support the runners from their atoll, while following the required social distancing regulations in their areas.
Stay tuned for more information about the Ooredoo Atholhu Run and the exciting activities in store for both runners and supporters.