Ooredoo Maldives' Annual General Meeting was held on Sunday, 3rd March 2019 at 20:30 at Dharubaaruge Rannabandeyri Maalam, Male', Republic of Maldives.
The AGM was attended by 157 shareholders, with 109 shareholders being present in person and another 48 shareholders being present by proxy. The total number of shares represented at the AGM was 134,358,103 (one hundred and thirty-four million three hundred and fifty-eight thousand one hundred and three) shares, which is 90.9% of total shares.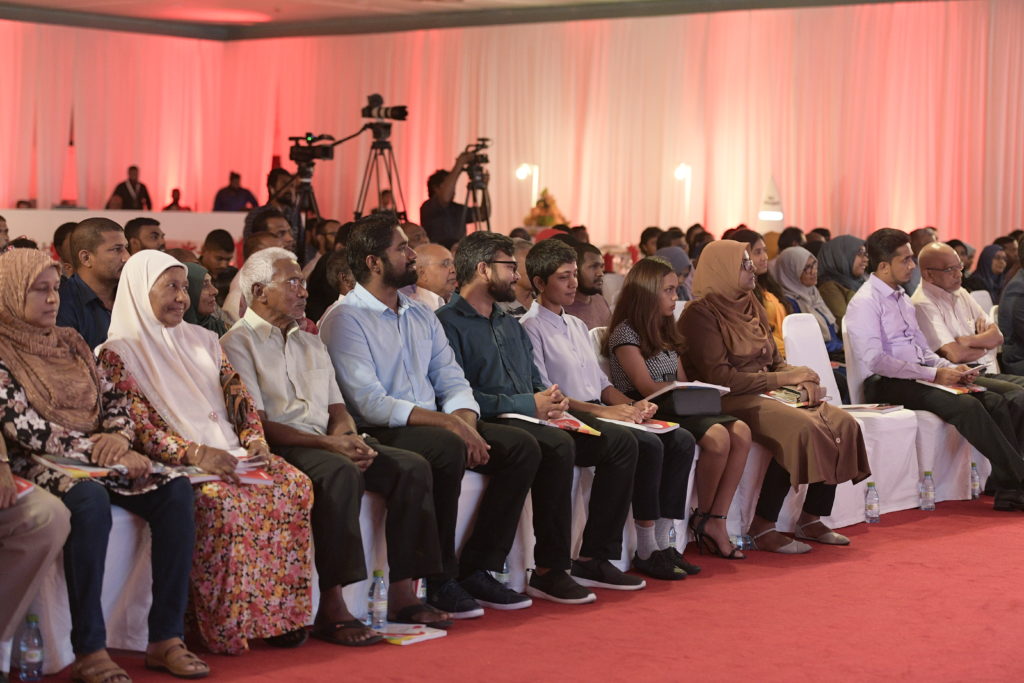 In accordance with the Agenda issued for the AGM, the minutes of the AGM held in 2018, the Financial Statements and Auditors Report for the year 2018, the Directors Report for the year 2018, Appointment of Auditors for the year 2019 and Dividend for the year 2018 was approved by the shareholders. The dividend approved for the year 2018 is MVR 3.22 per share which is equivalent to 88% of the Ooredoo Maldives Group Net Profit.
 Ooredoo Maldives would like to assure the shareholders that they will always work in the best interest of the shareholders, and continue their efforts towards enriching the lives of the Maldivians.