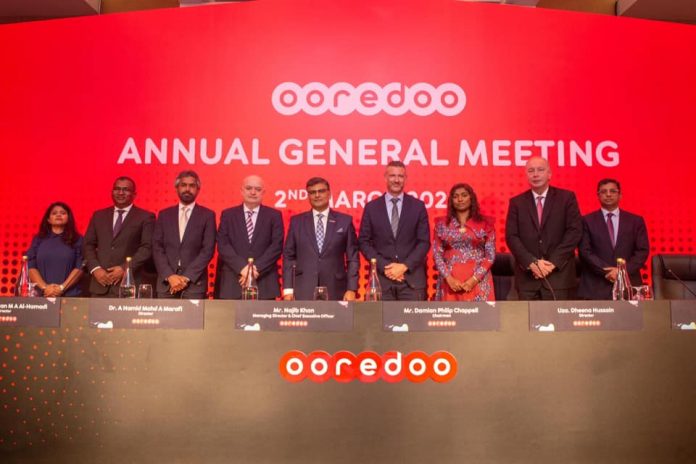 Ooredoo Maldives Concludes its Annual General Meeting 2020 in an event held last night in Kurumba Maldives.
The event was attended by 195 shareholders and 1019 shares represented by proxy with a total of 92.7% shareholders.
During the event, minutes of the Annual General Meeting held on 6th May 2018, the Audited Balance Sheet, Profit, and Loss Account and the Auditors Report of the Company for the year ended in 31st December 2018, and the Company's Directors' Report for the year ended 31st December 2018 were approved.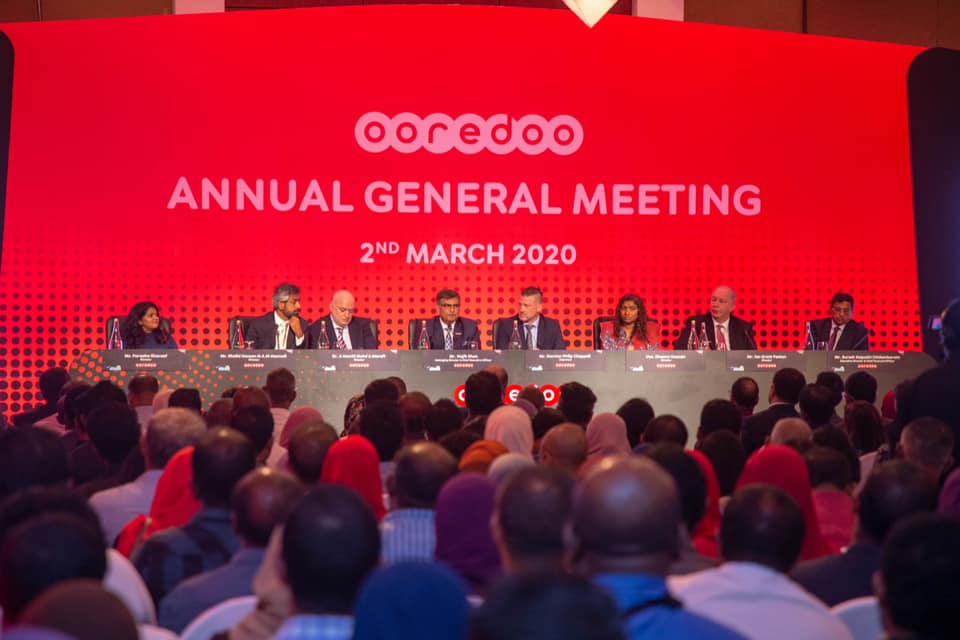 Moreover, Price Water House Cooper audit firm was appointed and their remuneration was ratified as $60,000. And the dividend for the year 2018 to be MVR 3.22 per share was approved.
In Addition, public appointed board member was voted during the event. From 4 competitors, Fareeha Shareef won the appointment by 526 votes.
Ooredoo Maldives profited in 588 million rufiya last year which is a 10% increase from the previous year. From which 472 million rufiyya was given to public shareholders.