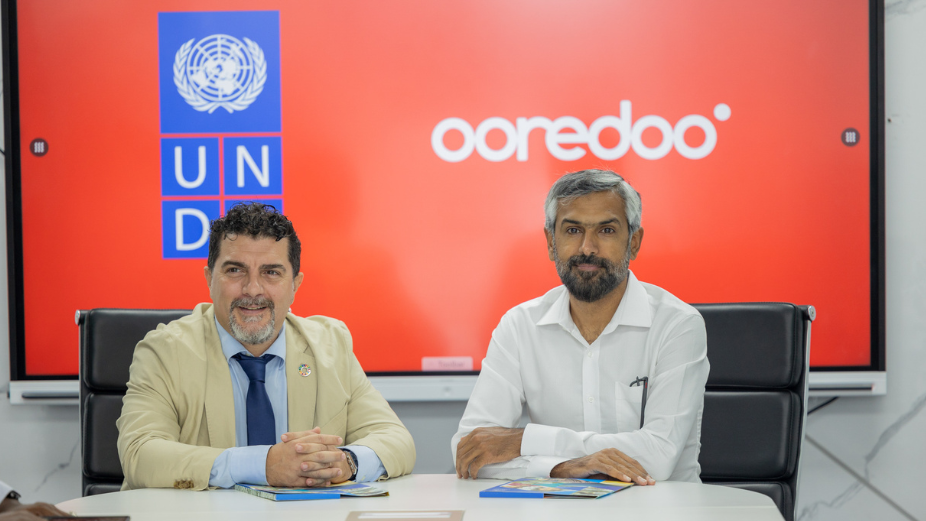 Ooredoo Maldives continues its partnership with UNDP Maldives for the 7th edition of Miyaheli and opened registrations on 19th October 2022. Unlike previous years, the 2022 social innovation challenge is open for Civil Society Organizations (CSO's) under the theme focusing on 'Innovation for People, Planet and Prosperity", providing the space for CSO's to collaborate and co-create solutions to address social issues in their immediate communities. Interested Civila society organisations can now register for Miyaheli 2022 via https://bit.ly/3Tak3Le
"We are proud to continue our partnership with UNDP Maldives, with the aim to create sustainable solutions through innovative ideas and combat prevalent issues faced by our communities. This years' Miyaheli provides great opportunity for the Civil Society Organisations across the nation to build their ideas into reality and contribute to the community by creating opportunities, increase accessibility and inclusivity to ensure a prosperous future for the people and our planet. We look forward to seeing the participants pitch their innovative ideas and assist them into making it a reality". Ooredoo Maldives Managing Director & CEO, Khalid Al- Hamadi
The participating teams will be provided with the tools, additional knowledge and guidance from mentors and facilitators to elevate their ideas. Their ideas can be refined to identify the key social change they would like to bring with consideration for the sustainability of the project and its impact on the community. The Miyaheli Social Innovation Challenge would encourage CSO's to go beyond the regular activities of the organizations and explore innovative solutions. Winning CSO's will be able to pilot their visions with the support of grant funding for social innovation projects and explore further opportunities to scale their projects.
13 CSOs will be selected to attend the Miyaheli Camp out of which 3 CSO's will receive the winning grant to pilot their innovative solutions. The three winning teams will receive a seed funding of MVR 300,000 and mentorship in accordance with their proposed budget and requirements, so that the ideas can continue to prosper and make a difference. From the grants awarded 2 of the grants will be reserved for CSO's based outside of the greater Male' region where a majority of CSO's operate.
Miyaheli 2022 is the seventh collaboration of Ooredoo Maldives and UNDP Maldives for this Social Innovation Camp since its official the official launch in 2016.
To find out more information about Miyaheli social Innovation Camp 2022, please visit: http://bit.ly/3sojnX3