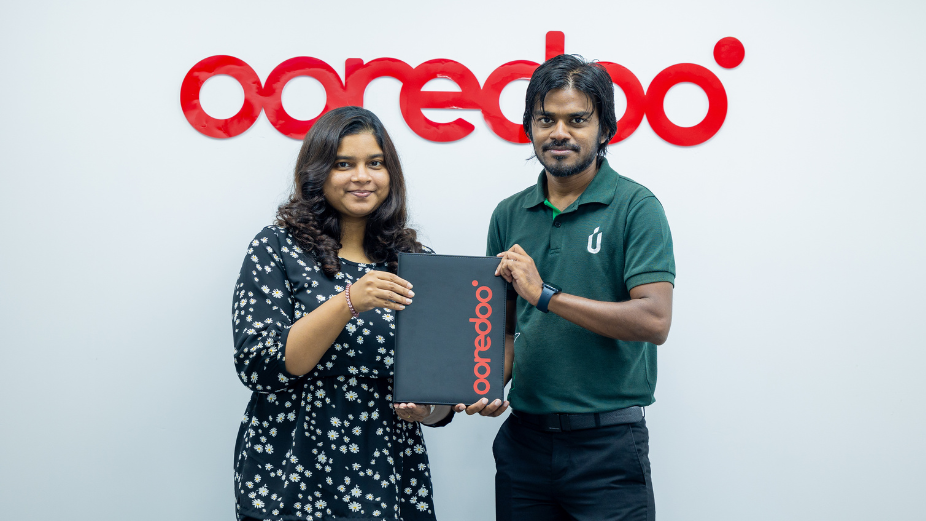 Ooredoo Maldives announced its partnership with the Ministry of Home Affairs and Urbanco for the highly anticipated Minivan Ufaa Carnival. As part of this collaboration, Ooredoo is offering an incredible grand prize to one lucky winner among the carnival's visitors.
The Minivan Ufaa Carnival, scheduled to take place from 29th July to 3rd August 2023, every day from 4pm to 6pm and 8pm to 12am at Hulhumale Central Park, promises to be a thrilling event for attendees of all ages. With a wide array of exciting activities and an assortment of stalls, the carnival guarantees an unforgettable experience for everyone. With the official opening of the carnival tonight, 29th August 2023 8pm, visitors will be able to enjoy the festivities and exciting activities of the Minivan Ufaa Carnival.
To make the carnival even more exhilarating, Ooredoo Maldives is offering 1 Lucky Winner 7 Day Trip to Bali for Two People among the visitors. Participation is simple, visitors need to explore the carnival's various attractions and scan QR codes placed across the event. By registering through these QR codes, visitors automatically enter the lucky draw for a chance to win the incredible grand prize sponsored by Ooredoo. The grand prize winner will be announced on the last day of the carnival, 3rd August 2023.
The Grand Prize includes a delightful 7-day trip to Bali for two people. The winners will be treated to a magical experience filled with exploration and adventure. The package encompasses stays at exquisite 4-star accommodations, including 2 Nights at Ubud, 2 Nights at Nusa Penida, and 2 Nights at Seminyak. The journey will be complemented by free air tickets, transportation to sightseeing, and guided tours to some of Bali's most famous sightseeing spots.
The winners will have the opportunity to visit the Coffee Farm Plantation, enjoy the Aloha Ubud Swing, explore Ubud Center, witness the mesmerizing Angel Billabong and Broken Beach, marvel at the stunning Kelingking Secret Point and Crystal Bay, relax at Atuh Beach, visit the Tree House, explore Seribu Island, and much more.
The Ooredoo Nation Stall will feature exciting games, and participants will have the opportunity to win attractive prizes.