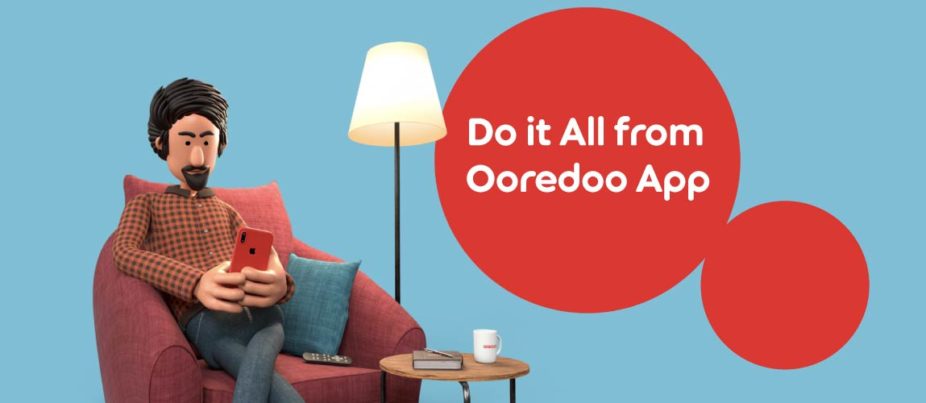 Amid the prevalent COVID-19 pandemic, the best thing we can all do to protect one another is to stay home and stay safe. This is why Ooredoo Maldives has enhanced its mobile application, to provide its customers with easy accessibility to a complete digital experience. By integrating m-Faisaa, Moolee and self-care features, users are empowered to receive services including Broadband self-care and customer service, all from the comfort and safety of their homes.
While customers can carry out recharges, shop for essentials on Moolee 24/7 with free nationwide delivery, pay utility bills, school fees, and restaurant bills, as well as send money to friends and family via m-Faisaa, customers can also get 24/7 customer care through Ooredoo App. Customers can either chat with an Agent or raise an issue via the "Report a Problem" feature.
To report a problem:
1. Log in to  http://ore.do/app
2. Select Report a problem from the menu
3. Select Service
4. Fill out the relevant information and submit
Once the issue is reported, customers will receive a confirmation SMS along with the case number. Ooredoo's customer care agent will be in touch for further investigation to help resolve the issue.
During these challenging times, for the safety of its customers and staff, Ooredoo Maldives advises all customers to use its digital services. Ooredoo has greatly enabled accessibility to its services through various platforms.
Customers who are not on Ooredoo App can still access services via the web through the online shop. The feature is available to all new and existing customers. Customers can buy mobile connections, broadband connections and even upgrade their current plan or switch to an eSIM easily.