NIRU Accelerator by Ooredoo Maldives hosted its first ever demo day, showcasing the accomplishments of three innovative startup companies that participated in the 12-week accelerator program. At the event, Ooredoo Maldives also announced further investment and provision of seed-funding for:
Ideanize, which creates customised conversation agents for businesses helping them to digitalise and streamline operations.
Kumbu, a centralised sea-transfer management system to locate vessels, book tickets or hire an excursion vessel without any hassle.
B2B Maldives, launched supply.mv – an online platform which provides integrated logistics and supply solutions for business
NIRU Accelerator's Demo Day was attended by Minister of Communication, Science and Technology, Mr. Mohamed Maleeh Jamal; Chief Executive of Communication Authority of Maldives, Mr. Ilyas Ahmed; Managing Director of Fenaka Corporation, Mr. Ahmed Saeed Mohamed; Chief Executive Officer of Ooredoo Maldives, Mr. Najib Khan; as well as key stakeholders from the entrepreneurship community of the Maldives.
"Today, we are both proud and nostalgic as NIRU Accelerator reaches another historic milestone," said Najib Khan, Chief Executive Officer of Ooredoo Maldives. It's been a great journey so far, and we are honoured to have kick-started this program with highly innovative and dedicated teams. NIRU Accelerator Program aims to develop the start-up ecosystem in the Maldives and unlock the untapped potential of young entrepreneurs across the nation. Our first wave only strengthened our belief in the vast potential of local entrepreneurs, and we will continue to develop the NIRU platform to best suit the needs of our participants and the entrepreneurship eco-system as a whole."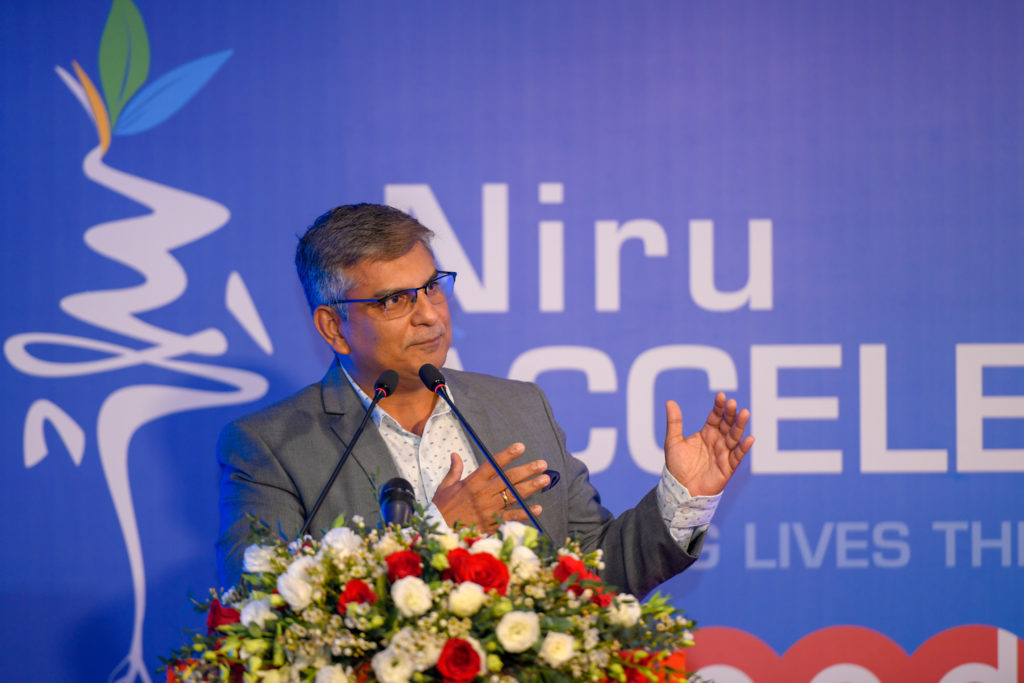 NIRU Accelerator is a learning based business accelerator program in the Maldives, started by Ooredoo Maldives last year for innovative start-ups companies that are passionately working towards social change. Teams gained entry to the accelerator program through a Hackathon held in partnership with Ideamart by Dialog Axiata PLC, and received access to a 12-week long intensive mentor based learning program, co-working space, digital tools for building their business and the essential technical support from experts. This also included access to the Ideamart platform which allows developers and content providers to use the Ooredoo network based features via shared APIs, and monetize their efforts. At the end of the program, start-ups also received the chance to pitch for further investments including government officials, angel investors, local businessmen and more.
NIRU aims to connect participants to lifelong partnerships and opportunities even after the end of the accelerator program, as part of a vibrant community working towards a better world. Ooredoo Maldives will continue to work closely with the start-ups that received seed funding, as a close adviser and enabler of further opportunities.