Ooredoo Maldives has announced on 10th April 2019 that the the 10th season of Ooredoo Masrace, its exciting annual fishing tournament in Ramadan, enjoyed by communities across the nation will be held in Ramadan this year as well. An integral part of Ramadan in the Maldives, this year's Masrace will continued throughout the blessed month and promises to be even more exhilarating for both participants and viewers.
Director of Sales and Brand at Ooredoo Maldives, Mr. Hussain Niyaz said: 'Ooredoo Masrace has won hearts across our communities over the past decade. It brought back one of the finest traditions in Maldivian culture, and contributed towards creating a love for fishing among young people. This is one of the many reasons why we are proud of Ooredoo Masrace, and we're elated to kick-start its tenth season. We look forward to making this a season to remember."
As a 10th anniversary special and to encourage more women to participate in the fisheries industry, Ooredoo will be hosting a special round just for women teams. Similar to the other rounds, the winner will be get a place among the top four teams competing in the grand finale.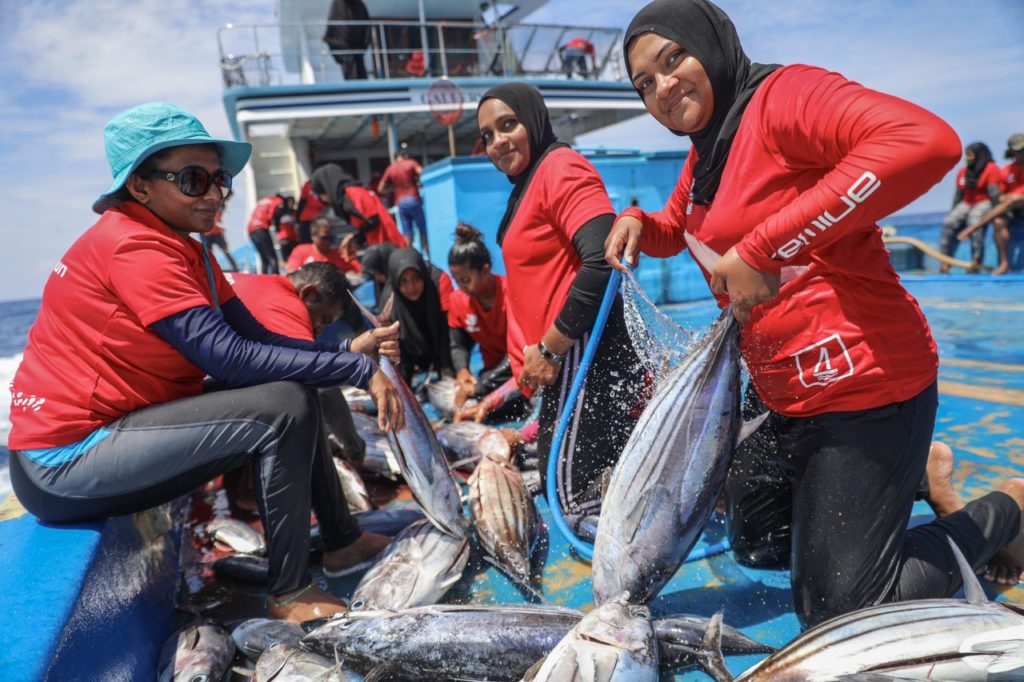 Ooredoo welcomes government institutions, corporates, and the general public to join the race as teams of twelve including a manager and coach. Ooredoo Masrace 2019 will be opened for entries on 11th April 2019, whereby a total of 16 teams will be selected, including last year's winners and the four women's teams. Should more than the allocated number of teams apply, participating teams will be selected via draw of lots.
Similar to past years, Ooredoo Maldives and its partners for Masrace will be providing fantastic prizes for the winning teams. The awards include :
Champion Team, based on the weight and quality of the fishes caught.
Most "Thafaathu Team" of the competition, to commemorate excellent team spirit.
"Thafaathu Maakeyolhu" award for reeling in the heaviest fish of the tournament.
"Emme Thafaathu Anhen Keyolhu", for the best fisherwomen of the tournament.
Ooredoo Masrace will be held every Saturday throughout Ramadan until the last ten days, with the grand finale scheduled right after Eid al Fitr. Ooredoo welcomes everyone to join in the festivities after fishing, which will include BBQ, Boduberu and selecting the winners of the night.
To register for Ooredoo Masrace, please visit https://www.ooredoo.mv/masrace