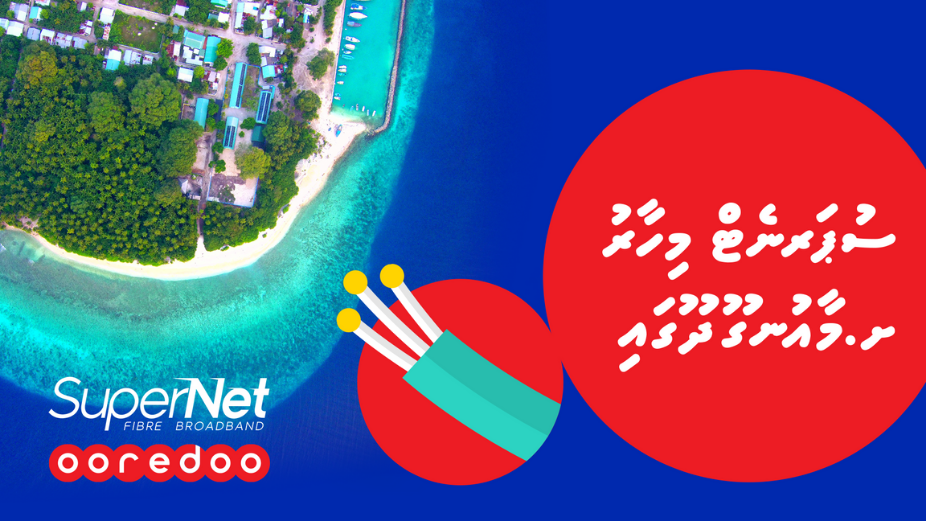 Ooredoo has launched SuperNet Fibre Broadband services at Sh.Maaungoodhoo, offering a wide range of fixed broadband packages with exciting speeds up to 100 mbps. As a special offer, the company is also offering Microsoft 360 License to the first 20 customers who apply for the service.
"Enriching the lives of our communities via digital has always been our mission. Hence, today we are excited to expand our SuperNet services to the people of Maaungoodhoo. With the rapid shift to digital services within last year, it is now more important than ever to have access to quality internet service to carry out our daily tasks. We reaffirm our commitment and will continue our work to develop the communities and connect the people to new opportunities," said Hussain Niyaz, Acting Chief Commercial Officer at Ooredoo Maldives.
As part of the company's efforts to provide affordable services, Ooredoo has recently revamped SuperNet plans providing up to 5 times the Internet speeds, and up to 68% bigger allowances including SuperNet add-ons with much faster throttled speeds. The network has also optimised its SuperNet services for popular applications such as Facebook, Youtube, Netflix, Gaming, and more. SuperNet customers in Sh.Maaungoodhoo will now be able to enjoy the internet at the best prices available in the market.
To subscribe to SuperNet packages, please visit: http://ore.do/getsupernet