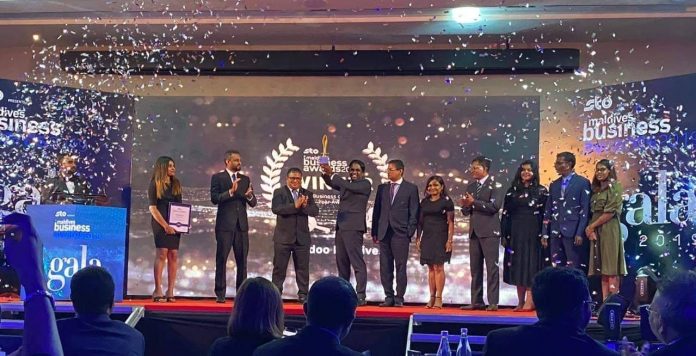 Maldives leading telecommunication provider, Ooredoo Maldives has been named as the "Business of the year 2019" at the Maldives Business Awards 2019 . During the gala event held in Crossroads Maldives on 21st December 2019 , Ooredoo Maldives garbed several important awards to their bucket.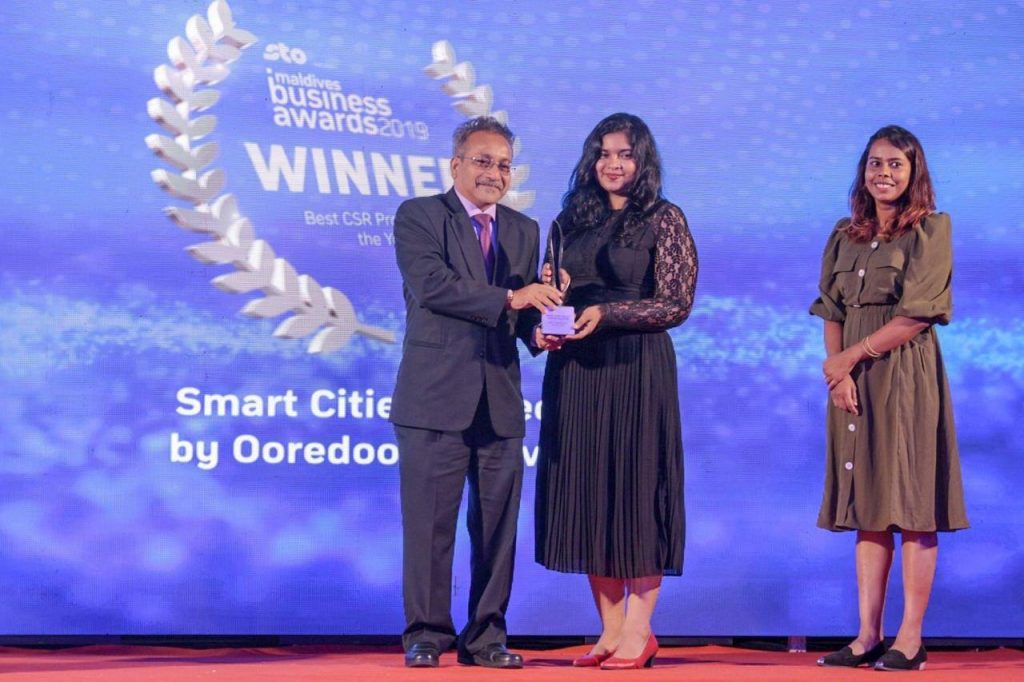 Ooredoo Maldives won the Best CSR Program of the Year Award for thier contribution to the Smart Cities Project. It was a collaboration between UNDP, Ooredoo Maldives and HDC .
Ooredoo Maldives also won the Foreign Direct Investment award as well as the award for Excellence in Information and Communication Award.
During the ceremony , Mr.Hussain Niyaz, Director Sales, Distribution and brand, spoke at the ceremony and thanked all the employees of Ooredoo or their hard work and excellence in achieving these awards.
Ooredoo Maldives provides a wide range of innovative voice and data services tailored to the growing needs of today's consumers and businesses. Guided by its vision of enriching people's lives and its belief that it can stimulate human growth by leveraging communications to help people achieve their full potential, Ooredoo has transformed the telecommunications industry for the people of the Maldives