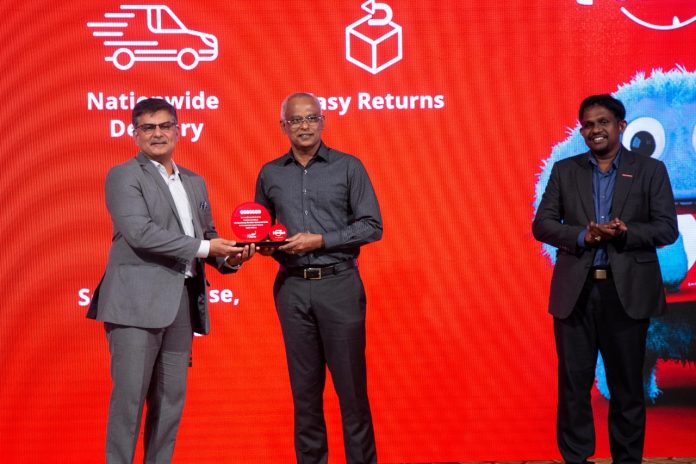 Ooredoo Maldives has introduced a special offer which provides a daily 5GB allowance for SuperNet Broadband Customers upon reaching their package inclusive data allowances.
The offer is part of the ongoing collaborations between Ooredoo Maldives and the Government to provide support to local communities in the face of the increased demand for data at this time, preceded by a formal request from the President of Maldives H.E Ibrahim Mohamed Solih to local internet service providers.
This offer aims to create an unlimited internet experience for customers, with the additional allowance getting activated within minutes of reaching the monthly usage limit.
Once the package limit is reached, customers will continue to get an additional 5GB bonus every 24 hours until the renewal of their data allowance for the next month. This is over and above the 25%, free data allowance already announced for our SuperNet customers and will be valid from 1st April 2020.
Under this initiative, Ooredoo Maldives is also working to facilitate the provision of free, fast and reliable internet access for:
COVID19 taskforce operation centers and cells
People in mandatory isolation or quarantine
Special plans for disadvantaged customers who require financial aid
While Ooredoo Maldives has extended its 25% bonus data offer for prepaid and postpaid customers, the company is also working towards further lessening the burden on customers due to homestay, e-schooling and working from home.
The Managing Director and CEO of Ooredoo Maldives, Najib Khan has said " At a time when families and businesses are facing unprecedented challenges, I would like to reassure our customers of our support towards managing all your affairs from home. Globally, we are facing an unprecedented crisis with families and businesses having to navigate through uncharted territories. While we do the same, I would like to reassure our customers that our biggest priority is to provide high quality services to keep you connected at this time of critical need, while providing the best possible options to assist those who have been impacted due to Covid-19″
He further stated "I would also urge our customers to use internet diligently at this time. Across the nation, internet connectivity has become a critical tool of support at this time, be it enabling families to stay in touch, keeping businesses afloat, powering online consultations with doctors and much more. At this time, it is important to remember that broadband too is a finite resource, especially when usage increases drastically over a short period of time. Use internet responsibly and for the benefit of yourselves and those around you. As your internet service provider, we have made several investments to increase capacity for these needs. I would like to thank our teams who are working around the clock to ensure that we are able to be there for you at your time of need. We remain committed to enriching lives, as we have been since our establishment here in the Maldives."
Ooredoo Maldives will continue to work closely with the government of Maldives, HPA and other key stakeholders to support the nationwide awareness efforts for Covid-19 through our nationwide reach, technologies, services and volunteer network.