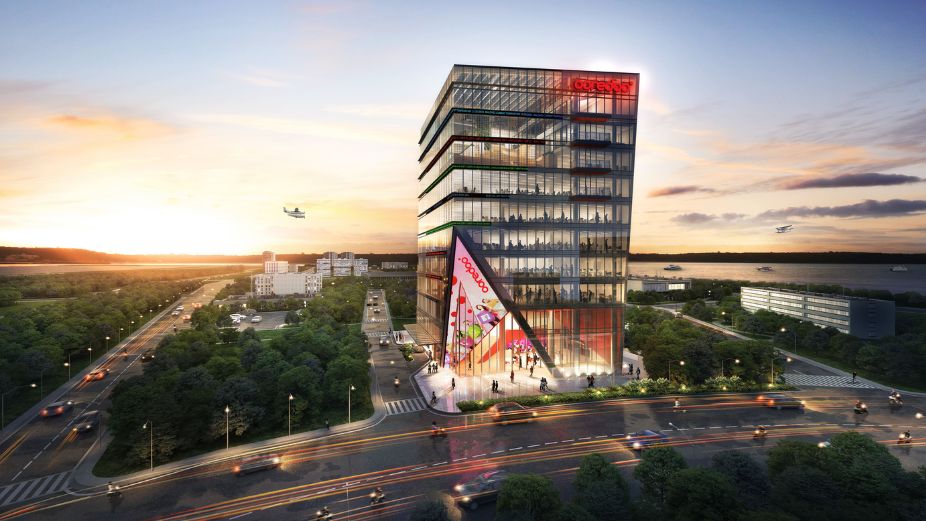 Ooredoo Maldives announces that two floors of its new Head Office Building are now available for lease to potential businesses interested in establishing their offices or businesses in the heart of Hulhumale'.
The floors available for lease are the 3rd and 4th floor, totalling 7,334.49 and 7,474.11 square feet respectively, including common areas. The office spaces are equipped with all the necessary service provisions, leaving tenants free to customize the interiors according to their specific requirements and expectations.
The building boasts a number of environmental sustainability features, including a unitized curtain wall with Heat-soaked laminated tempered glass and low-emission coatings to reduce heat transmission and save power consumption. The building also features a fresh air supply system, a lighting management system, solar panels, and rainwater harvesting to save water costs. Moreover, the usage of fire-rated doors, fire-rated glass and automated fire safety system ensures the maximum safety of the people utilizing the building.
The project of Ooredoo Maldives New Head Office is expected to be completed in June 2023.
For more information about leasing opportunities, please contact: procurement@ooredoo.mv