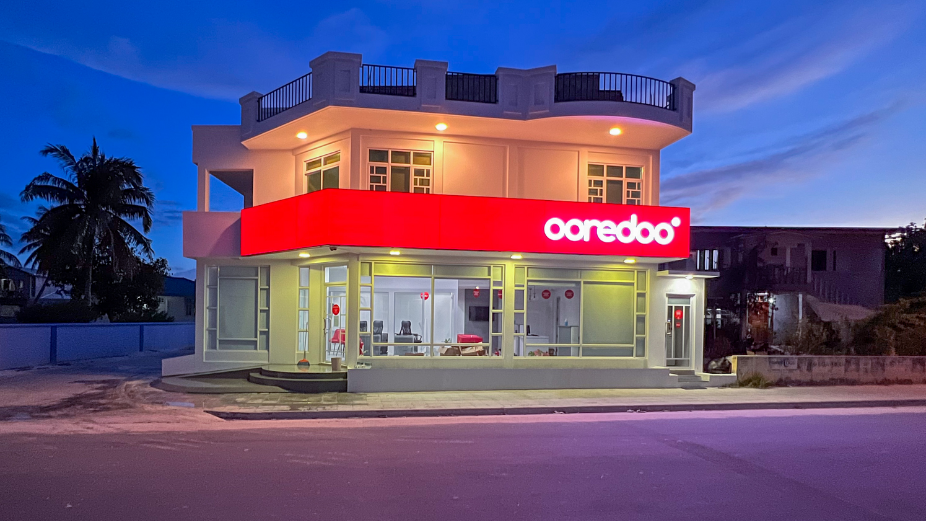 Ooredoo Maldives has officially opened its upgraded Ooredoo Experience Centre (OEC) and an all-new dedicated lounge for Club Premier members in S. Hithadhoo, enhancing customer experience to ensure world class service for the fast growing Ooredoo customer base in Addu Atoll.
Located at the Link Road in Hithadhoo, the upgraded service centres have been designed to offer customers a full portfolio of the company's leading products and services, combined with an exceptional customer experience. The new OEC and Club Premier Lounge Hithadhoo was officially launched at a special ceremony held yesterday, by Managing Director and CEO of Ooredoo Maldives, Khalid Al-Hamadi; Chief Commercial Officer, Hussain Niyaz; and Head of Customer Care, Dhiyana Afeef.
Ooredoo Maldives MD and CEO, Khalid Al-Hamadi said: "We're pleased to reopen our new and upgraded Experience Centre along with a dedicated lounge for Club Premier members in Addu City, as part of our efforts to deliver exceptional service to meet the growing expectations of our customers. In addition to the digital self-service portals we are dedicated to enhance our customer experience to new levels across all our touchpoints. As our brand is on a journey to "Upgrade Your World" today we are delighted to open our doors to our customers in the beautiful Addu City with even more dedication to enrich the lives of our community."
OEC's across the Maldives offer customers access to the wide variety of products and services offered by Ooredoo, allowing them to enjoy a fast and convenient customer experience, in a warm and welcoming environment. The new Experience Centre in Hithadhoo also connects customers to exclusive services such as Ooredoo Business, Mobile Money and Mobile Number Portability services.
New experiences that can be enjoyed by customers at the new OEC Hithadhoo also include quick counters, where customers will be able to receive assistance on minor tasks such as recharging, balance checks etc., without waiting in a queue. Furthermore, customers visiting OEC Hithadhoo will also have the opportunity to explore and test out innovative devices offered by Ooredoo, including O-locate, Ooredoo Mi-fi, Ooredoo Satellite Phones and more in a near future.
OEC Hithadhoo also hosts a special premium lounge, especially designed to cater for our most exclusive Club Premier customers. In addition to all the services available at Ooredoo Experience Centres, the new lounge promises an enhanced level of service to Club Premier Customers. The Club Premier Lounge provides a relaxing environment, where they receive an extremely personalised service.
Opening hours for OEC Hulhumale' will remain unchanged from 09:00 – 16:00 hrs from Saturday to Thursday.
Ooredoo customers will also be able to receive support from Ooredoo's Business Partner Shops and Sales Partner Shops, available across Addu City.
For more information on the wide variety of products and services offered by Ooredoo, please visit www.ooredoo.mv.