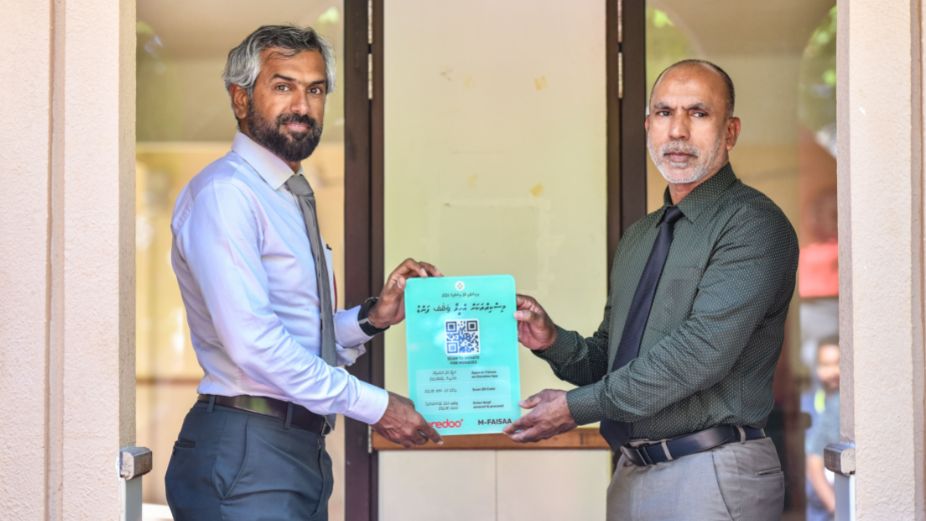 Ooredoo Maldives has partnered with Islamic Ministry and enabled donations via m-Faisaa to Waqf Fund established to aid renovations and developments of mosques. The service was inaugurated by Hon. Minister of Islamic Affairs, Dr. Ahmed Zahir Ali, Managing Director and CEO of Ooredoo Maldives, Khalid Al-Hamadi, at the presence of dignitaries from the island and the management of Ooredoo Maldives at a launch ceremony held at Masjidul Inara in K. Himmafushi.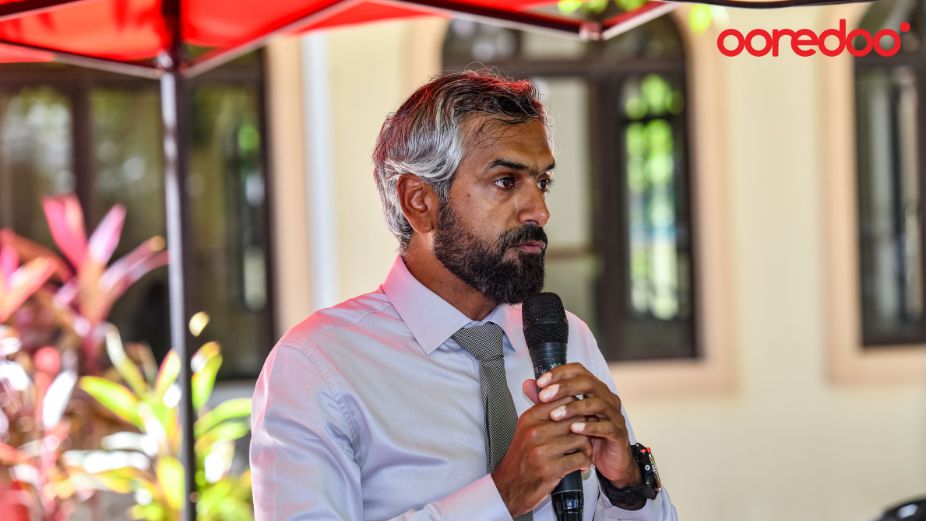 Ooredoo Maldives Managing Director & CEO, Khalid Al-Hamadi said: "We at Ooredoo always work towards building our communities and facilitating development by leveraging on our resources. Waqf funds, even around the world are one of the most sustainable sources of funding for charitable causes. Today we are delighted to support the Waqf Fund established by the Islamic Ministry by enabling people to make donations conveniently via our mobile money platform m-Faisaa."
"Many people within our communities want to make donations for the maintenance and development of mosques across the nation. To enable this, Ministry has always worked to make it easier to deposit funds into the Waqf Fund established for this purpose. In this regard, I believe that it would be of great convenience to the people to be given the opportunity to assist mosques through Ooredoo m-Faisaa service." Hon. Minister of Islamic Affairs, Dr. Ahmed Zahir Ali
To donate to Waquf Fund by Islamic Ministry customers can simply scan the QR code placed at mosques via m-Faisaa on Ooredoo App. To kickstart the initiative, the first QR code was placed in Masjidul Inara in K. Himmafushi. Ooredoo confirms that QR codes to donate via m-Faisaa will be placed in other mosques as well in a near future.
Guided by its vision to enrich the lives of the people, Ooredoo Maldives have supported in supporting the local communities through its m-Faisaa platform by providing a convenient and secure way to donate to causes dear to their hearts. The company has made a number of collaborations and partnerships with the government, NGOs and foundations to including Cancer Society, Maldives Deaf Association, Kudakudhinge Hiya, Fiyavath, Moms NGO, Peace Foundation and more. The partnership with Islamic Ministry Waqf Fund is a testament to the company's continuous dedication to these efforts. Ooredoo Maldives will work with the Ministry to enable people across the nation to easily donate to Waqf Fund via m-Faisaa.
The Waqf Fund was established by the Ministry of Islamic Affairs to facilitate donations for renovation and other needs of mosques.