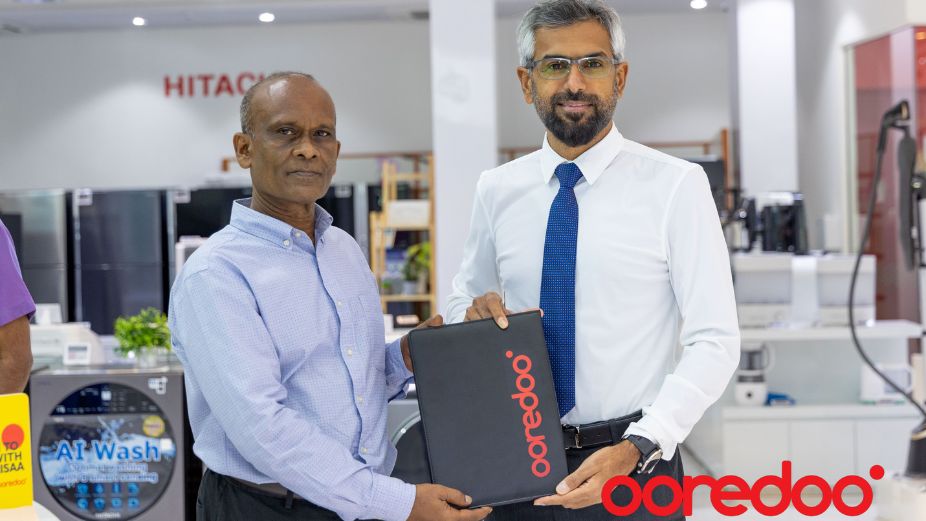 Ooredoo Maldives has partnered with STO People's Choice, a leading Maldivian retail store chain, to bring its customers a modern, safe, and convenient digital payment solution with m-Faisaa. This new partnership enables customers to easily make digital payments STO People's Choice, Male' by scanning a QR code placed at the counter via the Ooredoo App.
"We are thrilled to partner with STO People's Choice to offer this innovative payment solution to the shoppers. This partnership highlights our commitment to delivering exceptional digital services that are customer-centric, secure, and efficient. Our customers can now experience hassle-free digital payments and enjoy the convenience of m-Faisaa at STO People's Choice," stated Ooredoo Maldives Managing Director & CEO, Khalid Al-Hamadi.
"STO People's Choice always strives to bring innovative and convenient services to our customers, and m-Faisaa is the perfect example of this. We are excited to partner with Ooredoo Maldives to introduce this new payment solution to our customers. We believe that our customers will appreciate the ease and speed of this payment solution," stated CEO and Managing Director of STO, Abdulla Saeed.
STO People's Choice is a leading Maldivian retail store chain that offers a wide range of products, including groceries, household items, electronics, and more. With multiple locations across the Maldives, customers can easily access their stores and find everything they need under one roof.
Ooredoo m-Faisaa is a comprehensive digital payment solution that enables customers to make cash deposits, withdrawals, transfers, and merchant payments. The app also supports bill payments for a variety of services, including STELCO, MWSC, Ooredoo services, MediaNet, and more. Additionally, m-Faisaa has partnered with several foundations, enabling customers to make donations to their preferred causes.
Getting started with m-Faisaa is a breeze. New customers can download Ooredoo App and register for the service in just a few simple steps. Furthermore, m-Faisaa has partnered with several banks, allowing customers to cash into their digital wallets online via BML, SBI, and MIB.
Ooredoo is committed to providing its customers with top-of-the-line digital services, and m-Faisaa is a prime example of this. The service is available to non-Ooredoo customers who can also enjoy the ease of the platform and other benefits such as special discount promotions. 
Customers who would like to register to m-Faisaa can download Ooredoo App: http://ore.do/mf