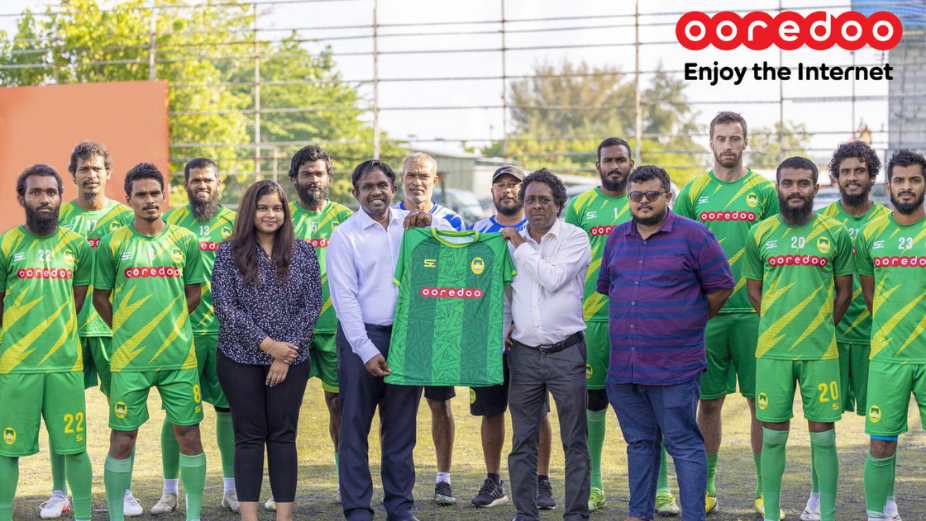 Ooredoo Maldives announced the renewal of partnership with its Brand Ambassador Maziya Sports & Recreation Club for the third year. Under this partnership Ooredoo Maldives and Maziya Sports & Recreation Club has planned to carry out several activities to build youth engagement, talent development and revive the joy and excitement for local football cross all communities of the nation.
Formed in 1996, Maziya Sports and Recreation Club is a Maldivian football club that has achieved great accomplishments throughout the years. This includes the Championship Title of Dhivehi Premier League in 2016, 2019 – 2020 and 2020 – 2021. The club also won the Championship of the most prestigious football event in the Maldives, The President's Cup in 2015.
In 2015, the club launched Maziya Sports Football Academy, a youth development program equipped with experience trainers to train and build young footballers across the nation. As part of their continued partnership, Ooredoo will be closely collaborating with Maziya Sports & Recreation Club and the Football Academy to promote football in the Maldives and bring new opportunities for young people who aspire to become professional players.
"Being engaged in sports is a great way to boost confidence, stay focused and disciplined in everything you do in life. From the very beginning Football has always been close to the hearts of the Maldivians as well as to Ooredoo. Hence we are delighted to continue our partnership with Maziya Sports & Recreation Club and continue our efforts to enable young footballers rise to success." Ooredoo Maldives Chief Commercial Officer, Hussain Niyaz.
"Maziya is delighted that Ooredoo Maldives has decided, once again, to be the main sponsor of the club. We are excited about developing the partnership, and engaging with the community with Ooredoo Maldives," Chairman of Maziya Sports and Recreation Club Chairman, Ahmed Sajid.
Throughout its journey in the Maldives, Ooredoo has greatly contributed to enable footballers across the nation to build their skills as professional players as well as youth engagement programs. Ooredoo Maldives was the proud title sponsor of the 13 th edition of SAFF Championship, the main international association football tournament of the national football teams in the South Asia region which was hosted in the Maldives. As Title Sponsor, Ooredoo carried out several engagement activities and enabled communities across the nation to take part of this most colourful and exciting event of the year 2021.
Ooredoo reaffirms its commitment to the people and will continue its efforts to invest and engage to enrich the lives of our communities by enabling opportunities to excel.