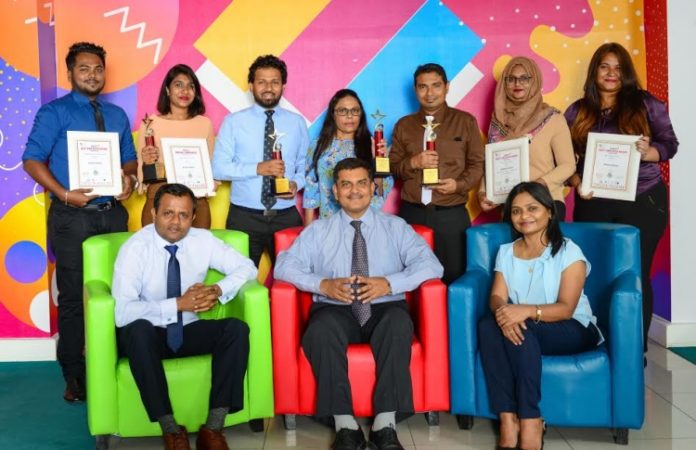 Telecom giant, Ooredoo Maldives has been honored at 'Asia's Best Employer Branding Awards 2018' as a 'Dream Company to Work For'.
Ooredoo also grabbed another two awards; Best Employer Brand Award and the Award for Institution Building.
Director of Human Resources at Ooredoo Maldives, Mohamed Shahid was also a proud recipient at the awards, having received the 'HR Leadership Award' at Asia's Best Employer Branding Awards event, recognizing his role in driving people management practices and policies at Ooredoo.
"It is a proud moment for Ooredoo Maldives to be recognized for our people practices, which remains to be a top priority area for our company. Our HR team and people managers have contributed immensely in creating an engaged workforce that drives our numerous achievements as a company over the past years," stated the Chief Executive Officer of Ooredoo, Najib Khan.
Earlier this year, Ooredoo Maldives was awarded the Global HR Excellence Award for Best Strategy in line with Business, the Global Best Employer Brand for Excellence in HR through Innovation, and the Global Best Employer Brand for Talent Management at the World HR Congress.
Ooredoo Maldives was also awarded with the Ran Laari Award this week, recognizing the company's efforts in giving back to the community through BPT and GST.