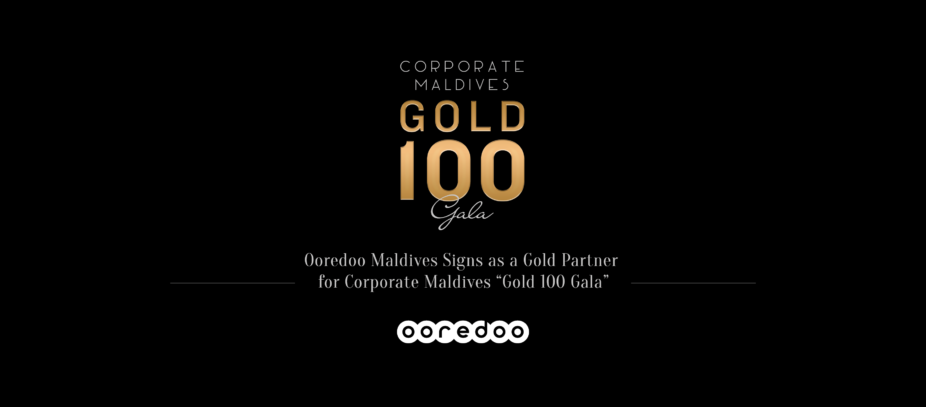 Telecom giant, Ooredoo Maldives has signed as a Gold Partner of the "GOLD 100 GALA" 2021, the most prestigious business awards in the Maldives.
This is the third consecutive year Ooredoo Maldives has become a partner of "GOLD 100" Awards.
Ooredoo Maldives plays a significant role in providing services to both the corporate sector and other consumers in the Maldives. The company provides an innovative range of voice, data, broadband, content and enterprise services tailored to the growing needs of today's consumers and businesses.
Guided by its vision of enriching people's lives and its belief that it can stimulate human growth by leveraging communications to help people achieve their full potential, Ooredoo Maldives has transformed the digital lives of communities across the Maldives.
The 5th edition of Corporate Maldives "GOLD 100 GALA" will be held at CROSSROADS Maldives on 16th November 2021. At the GALA function, "GOLD 100" companies will be presented with an award & the "GOLD 100" magazine will be unveiled.
GOLD 100 GALA is an invitation-only networking event bringing together top executives of Maldivian business community and also assisting those in search of new business opportunities. This event will be participated by Chairmen, Managing Directors, CEO & Key Decision Makers within the business community of Maldives.