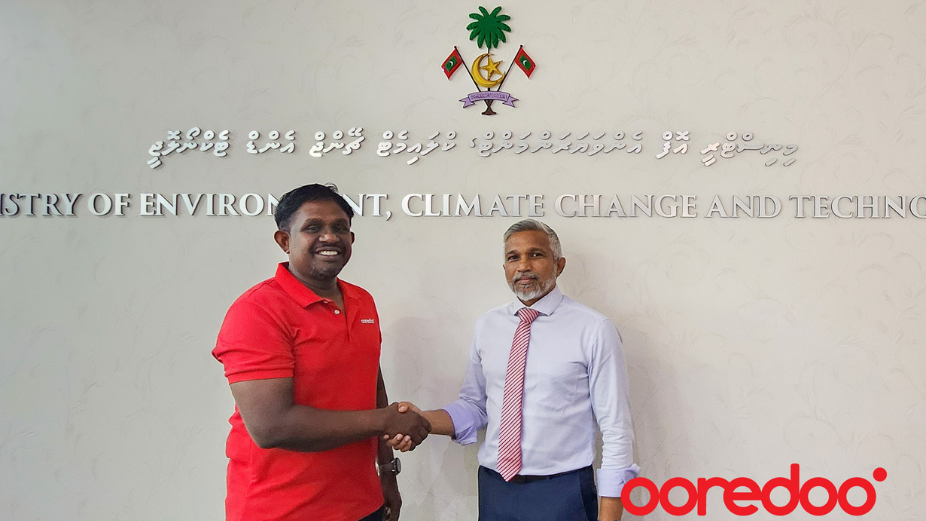 Ooredoo Maldives has announced the integration of eFaas, the National Digital Identity platform of the Maldives, as a method for customer verification when applying for its services. This initiative aligns with the company's dedication to providing secure and seamless experiences.
The integration of eFaas marks a significant step forward in Ooredoo Maldives' commitment to providing safe, convenient, and efficient services to its valued customers. This collaboration with National Center for Information Technology will revolutionize the customer experience, streamlining access to Ooredoo's offerings and ensuring a robust and secure authentication process.
"We are excited to introduce the integration of eFaas onto our platforms, reflecting our dedication to enhancing customer experiences through cutting-edge technology. As we prioritize the safety and security of our customers, this partnership exemplifies our ongoing efforts to provide the best possible services in the digital realm. We are working to expand the efaas verification to all our services to create a more convenient and secure verification for our customers." Ooredoo Maldives Managing Director & CEO, Khalid Al Hamadi.
The eFaas integration is a testament to Ooredoo Maldives' commitment to aligning with the government's vision of a digitally empowered nation. Minister of State for the Ministry of Environment, Climate Change and Technology, Honorable Mohamed Shareef expressed his appreciation for the initiative, stating, "Ooredoo's adoption of eFaas, the National Digital Identity, exemplifies its unwavering dedication to delivering enhanced digital convenience to its valued customers and aligning with the government's vision of a digitally empowered Maldives."
As the first stage of this integration, customers can now use eFaas as a customer verification while upgrading the Postpaid plan and converting the physical SIM card into eSIM. Ooredoo customers can also avail of this service through the Ooredoo Maldives website and eFaas platform. In the future, this service will be expanded and customers will be able to apply for all Ooredoo services using eFaas as their verification.
With this strategic integration, Ooredoo Maldives continues to demonstrate its digitalisation approach and dedication to providing secure and seamless services that cater to the evolving needs of its customers. eFaas is the Maldives' National Digital Identity, enabling you to identify yourself in-person and online, unlocking a world of digital possibilities.